As a child I grew up in a nice family, in a nice town, with a nice school to go to. I had nice friends until my high school years. It was one of those "typical family" situations. My mother's love never faded, my father loved me, and my brother and I were typical kids.
I'd never heard my mother cry, nor my father. Hearing something like that would've crushed me as a child. My parents were always giving me hugs and telling me how much I'm loved. I'd never spent a day hungry or hurt. I'd gotten all of the love I deserved, but then I got into drugs. After that I got less of what I wanted and more of what I really deserved. What made me choose this bitter hurt? Things were about to change…
Becoming homeless at the age of eighteen I'd thought that's all I'd have to succumb to due to my drug addiction. I was dead wrong, in an ironic way of word usage. The problem was my drug addiction didn't leave me physically homeless, but my heart was lost as well. The most disgusting part of my life was when I had to come clean about drugs:
"Mom, I inject heroin."
"Mom, I've used my body to get a fix."
"Mom, I've stolen for cocaine."
"Mom, I know it was wrong. But, I just didn't…"
"Mom…"
I was barely eighteen and had shared hundreds of needles. I'd gone through life without using protection with numerous partners for pleasure. I'd defiled most places held sacred. I was completely hooked. Stone cold, raw, and straight to the point. I was not my mother's child anymore. She looked at me like a junkie.
So when I got clean, I really got clean. It was time for the truth to bare all. It was make it or break it time baby! I told the ones closest to me everything; not just a little bit, but all of it.
The trunk of my car clunked open. There was a sight of paraphernalia galore. "Are these all yours?" my father asked. "Yes sir," I replied. I had needles hidden in the carpet ceiling, unknowing how to get them out. My parents were more than shocked, they were completely destroyed. My mother was heartbroken.
I was told to leave, but I wasn't told for how long. "Can I come back, dad?" I asked him without knowing the truth of remorse. "We'll see," he said needing to attend to "his" wife. I was immediately taken from my family. She wasn't "my" mother anymore. She was torn. She screamed but none of it made sense, while it was mostly snot, tears, and blood bleeding from her broken heart.
I started to collect a few things I actually owned and could hear an uncontrollable sob from the next room. This was the kind of pain you would only hear if your child had died. In her eyes, my mother's eyes, I did die. The truth being, if the drugs hadn't killed me, the struggle to get and stay clean would. She now was left to a son who was constantly fighting for his life. She had lost any part of me she knew and cared for. This was a complete break from reality, but sadly enough, was the only reality we had left. It was a terrifying time in all of our lives.
I heard a loud thud like someone had fell to their knees. My mother was on all fours, cradled by my father in the bedroom. You could hear the slightest scent of praying and cursing together like she was speaking in tongues. Her eyes were more bloodshot than mine were, but not from drugs. From heartbreak.
My mother's worst fears had been realized. I was the sole perpetrator in this Hell. My disease had now become… infectious. I was told that my mother was done with me, but wouldn't come say her goodbye's. Just done. "She won't sit around and watch her son kill himself," father said.
"Dad. When can I see mom again? Tomorrow is Christmas." He gave me a shoulder shrug and kept attempting to get me to leave the house. I think this was for my own sake as well. It wasn't safe for anyone while I was around, but if I was alone at least I'd be the only one hurting; so I thought.
"Can I come to Grandma's tomorrow at least?" again I got the shrug. This would be the last holiday our family would spend with my best friend. More than one mother was hurting that day. I'm sorry grandma, you are the Mother Theresa of this family:
R.I.P. Grandma Alice.
I didn't know that this was the sound of a mother's heart breaking, but it was. It wasn't breaking for her, or because of her. It was breaking for her baby. I'd defiled the one pure thing she'd created in this world. I'd brought destruction, disease, and insurgency to her family. I had to be dealt with. But, not by her, anymore.
The night of uncontrollability would follow with days of sleeping, and nights spent awake. They were spent with worrying and crying, and worrying again. I ripped her sanity from her in such a simple way. How complex to think though?
I'd given my mother a full on manic depression by uttering the words, "Yes mom, I've overdosed before."
She wouldn't look at me then, or look at me the same again for a long time. It was hard to get a smile out of the woman who did nothing in her life but try to make me smile. I'd stolen that from her, with putting my life's safety in jeopardy. I'd broken her heart with words like, "Mom, yes I've been threatened with a gun."
How could she smile after a time like this? Someone my mother had sought out to protect and vowed to do right by had done nothing but defamed her. The secrets would have killed me and lead to a relapse one way or another, so I swore it was clean or death. In a way, in the beginning, I chose both. But, it was worth it.
I told her everything, "Momma, yes it was my fault your house got broken into."
The only thing truly stolen that day—or any of my using days—was her heart. And for that I'm sorry. Today I am working to be better. My family needs me, but most of all I need to be myself. No more drugs!
Today, I haven't heard this cry for a very long time and I'm truly grateful for that. Today my family and I not only celebrate Christmas but my five years clean and sober. My Christmas gift this year is to make my mother laugh with tears, not cry.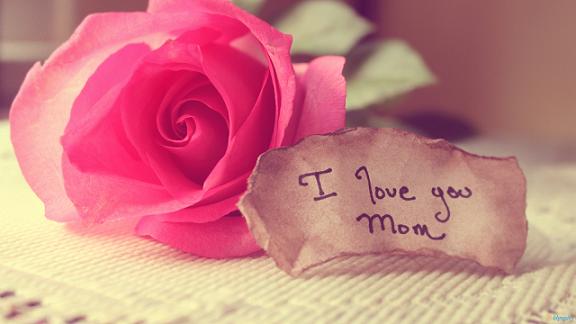 I make a vow this New Year's, not to lose weight like most people, but solemnly swear to make sure my mother never cries like that again. This year I can tell her something other than a using memory. This year I can say, "Happy five years clean to all of us. We did this. Without you momma I'd be no where. That cry saved my life that day, and I swear I'll never break your heart again. Merry Christmas, I love you mom."
I love all of you mom's out there who are brave enough to shed a tear for your son's or daughter's. Without your tears mom, I might not still be here. Merry Christmas and Happy Holidays. I love you all.