I did this sketch on what recovery feels like recently in our recovery section of the blog.
 But, branching off of that idea, I'm now flipping the table and doing something completely different. This time I'm focusing on what something feels like in our addiction. I'm now going to give perspective into what a relapse feels like.
Through sitting and talking with some of my fellow recovering addict/sober buddies over lunch, we were reminiscing. We're reminiscing about the last time we actively used and what made us relapse that time. We came up with a few different stories, but all of our the stories seemed to flow with a certain theme to them. The two main themes were selfishness and guilt, and I will show you why here. And,
 this isn't saying the addict is selfish or guilty of something other than what we are talking about. This is based on the approach of how the addict was feeling like during their relapse, and the realizations that they had during it!

One of us considered hindsight and claims that the addiction has control over his life. This is the utmost truth when you're actively using! When you're using a drug to change you and you give it the power, you might see some control issues in your emotions and actions, too. This is just how he feels, though.

He elaborates, "I would've been so much better if I'd never had drugs in my life." Now, first pointing out the still tiny amount of selfishness when starting with "I," but I don't know if I can fully agree either!
Recovery has made me stronger today than I would've ever imagined, that's guaranteed. But, I've said the same exact thing that he did, many times too. I'm sure many of you reading this have thought the same exact thing, too!
Drugs do have control over an addict's life. We didn't deny that fact when we were all talking about it together. But, selfishness and guilt still seemed to stick out the most in our arguments, as an emotional trend.
For one of us, the feeling of selfishness became apparent during the relapse and right before the relapse (to those around him). The selfishness wasn't apparent until mid relapse to the addict using though. But, the selfishness was clearly apparent to those closest to this addict right before their last active relapse.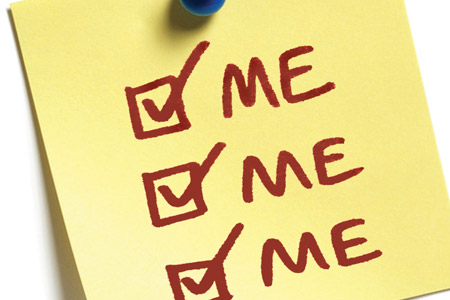 For him it was like the selfishness built up so much and he "felt" that he was hurting so many people that he then grew towards the feeling of guilt more. This build up of guilt, piled by the selfishness, led to more chaos and havoc.

Not until the very brink of death—for many either from the direct addiction or indirect results—did he hit true rock bottom. He lost everything spiritually, emotionally, physically, and mentally.
His health was horrible and had shared God knows how many needles with random strangers. No one trusted him and it was a terrible time for a lot of people. But, he made a comeback and is four and a half years clean from alcohol and heroin. Through the utter desperation, he found his way through.
To illustrate from his point of view:
Anonymous1:
"My relapse didn't start when I took the first drug, I know that looking back now. Everyone tells me, but I finally realize it too.
I started getting greedy and running money scams on the people closest to me first. I took advantage of nearly everyone, and once I had my money piled up, and thought life was going good, I started to drink again.
I only drank a few beers at first, but it was every night. I claimed for stress and thought I was cured. I even had 19 months clean and sober before that. It was like it [addiction] picked up right where it left off.
The couple of beers a night weren't enough after a couple of… days. I started drinking more to where the beer would upset my stomach, so I switched to hard liquor.
At first it was mini-shooters, it wasn't much, but it was more compared to beer. Then, it graduated to pints and then fifths, and finally moonshine.
Eventually I worked my way back up to Oxycontin, and then heroin, all within a 3-4 week period. Then I had a lapse with heroin for an entire month. It was the longest month of my life!
It was like I got so greedy with how I felt that it built and built, until I exploded.
I just wanted to feel good all the time, and then I started to want to feel better, and ever better than that too. I got so selfish that before I knew it my head was spinning and I was sharing needles again.
It truly 'took me by storm,' as the saying goes, right?
Then once I was fully back into the hard stuff, everyone on the outside kept shoving back in on me. I felt like everyone around me could tell, and that they were all judging me. I could feel it. I was so paranoid!
The guilt began to rise and rise. After about a month of it I drove myself insane with panic attacks. I was also then at the highest use of dope I had ever done in my life was bound to overdose.
After passing out from the last time I used, I tried getting clean while still surrounding myself by the same people I was using with, for the first few days of detoxing. This was the worst idea ever! They kept offering dope for stuff in return. It was like their bargaining tool. It's funny how I saw me as one of them just hours proceeding!
Yet again, I was sick and they were offering me dope for rides. I can't believe I passed on it, but I did.
Now, being clean for the littlest amount of time, all I could think about was my family, still with drugs being forced in my face by my current surroundings. I felt that it was one or the other, and the guilt was still building on me. The guilt was building more than ever! I broke and headed back home.
After five hours of tweaking at my parents house I confessed to a relapse and lost it all. It was just all gone. Everything I thought I still had just flew out the #censored# window.
My house/shelter, food, clothing, money, family, friends, and anything positive I had in my life were gone. It was horrible. It was the worst feeling in the world!
I almost died, and I almost had killed numerous others in the process of just being selfish and guilty.
But, I'm clean today and things have gotten a lot better! I have regained trust with many people in my life (including my family but not old friends).
I wouldn't change it; it definitely made me stronger than who I was before. I will agree there. But, for the sake of this argument I'll leave that for a different story! Now, I have four and a half years clean and sober, and that's a way better feeling, than any feeling was inflicted during my active addiction."
-Anonymous 1
Here you can see the mindsets that an addict works through while going through a relapse. You can see the raw emotion, and you can see the emotions that I stated playing out in his head and out of it, too!
They may claim this as selfish and greedy, but we cannot blame the person's moral capacity.
We are actually making the opposite stance here. With the moral capacity to realize things done in addiction the person interviewed has come to a new and better way of life.
This is a part of the recovery process. There is a lot of self-reflection for mindfulness and positive thought outcomes. You come to a new and better way of life through perspective, insight, honesty, and open-mindedness.
Next to illustrate in the conversation, there was a back and forth dialogue between "anonymous 1" and now, "anonymous 2." After "anonymous 1" spoke with us in a group conversation, "anonymous 2" replied.
Anonymous 2:
"I don't have as much clean time as you man, but that was exactly what I was looking for to hear."
Reply: As you see the insight into others addiction already working it's magic to help another recovering addict change for the better.
Anonymous 2:
"When you talked about being selfish I realize that I just needed to quit in order to see it. I was too wrapped up with all these substances, that I lost my girlfriend, and almost my career. I didn't look at all the things in my life, and people around me that I was hurting until I heard it like that.
I could've been fired, and have lost more than just my job while abusing. I feel like the selfishness made me feel guilty every time I went back to active addiction. Because, I relapsed a lot more than you did, the selfishness kept growing and it gave me even more guilt! I would feel the pressure growing from everyone, and everything around me each time, and it would get worse every time, too! Sometimes I just wish that I'd never discovered drugs in the first place."
Reply: The selfishness realized when the addiction was stopped and then 'anonymous 2' took time to work on some character defects in their lives. The self reflection process was crucial into this addict's mindset. 'Anonymous 2' was not able to see it until another addict shared their story. It's truly great that these stories are helping when people talk about them, together. That is a key reason why I'm sharing this with you, right now!
Then, we see the common trend of selfishness breeding guilt, too! There was a constant build up until an eventual end, one way or another, through either realization or more active addiction.
These addicts survived their relapses, as it creates a great dialogue into what it must feel like going through a relapse. The dialogue is great for covering the progression from before, during, and after of a relapse.
Relapses are detrimental to peoples psyche and can contribute to many mental health issues. It's crucial to look at relapses before they happen, and help those in need before the problem has occurred!

You can tell they are happening before hand, whether it's you or a loved one, please ask for help. I believe in you!


This isn't what everyone's relapse feels like, but this is the best way to gain the insight we need into helping fight the disease of addiction, and spread hope for recovery. The best chance we have is to join together and ask each other for help! I believe in you!
For more on what recovery feels like go here:  http://tinyurl.com/l63rroa