Is non alcoholic beer dangerous for a recovering addict? What if that addict lives with a loved one who keeps non-alcoholic beer in the house? Yes, Extremely Dangerous! Are you a loved one of a recovering addict? Do you ever wonder if you can keep beer or liquor in the house? Well, firstly liquor is a straight no-no! Don't even tempt a recovering addict with that. But, when it comes to beer I'd say you have got to be straight out of your mind…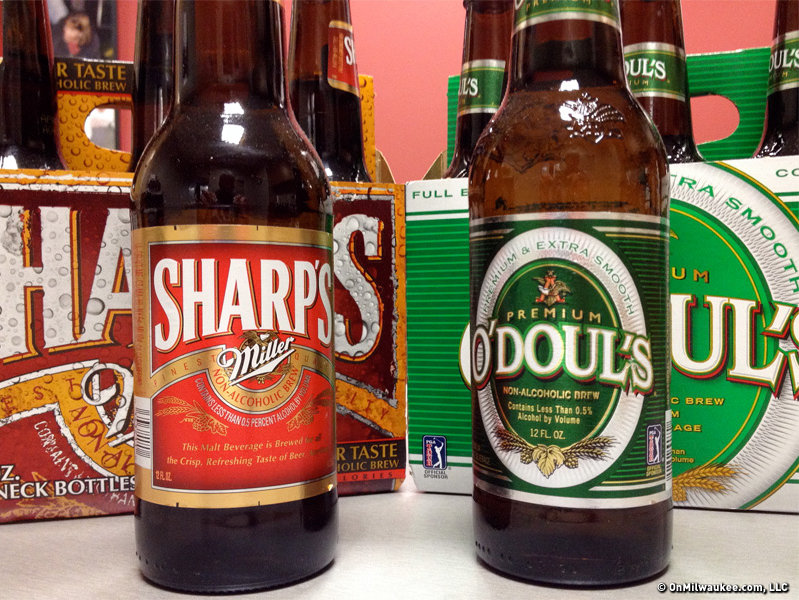 There are many parents who have started locking up their liquor and beer for the sake of their children in recovery. As for all of the women out there still drinking wine in front of your recovering husband, I don't want to say it but… shame on you! My wife has only tried the taste of alcohol once in her life and it was a long time ago. She literally smacked her brother upside the head when asked if he could bring over alcohol while on vacation!
Now, the question has arisen to all of the father's out there or beer aficionado's like some of you may call yourself. Let me tell you, drinking beer is not a hobby. That's my first argument here. I used to think it a was; while being a case deep and boxing my friend in the backyard. For me, it felt like more of a chore. I have got to tell you, "DON'T KEEP BOOZE AROUND RECOVERING ADDICTS."
Did you know that alcohol can trigger the same neurological pathways in an addict that heroin or crack can? Well, here's a bit of advice you could have used before asking your six-month sober son to have a beer with you during this Sunday's football game-Don't!
"Hey son, you've made it quite a while… let's celebrate!" I know some of you folks out there would think of it that way but you clearly don't know addiction. I mean they say it takes one to know one. So…Are you going to go out and try heroin to "get on my level" pops? I sure as hell hope not! I can't see my dad rocking a torched spoon while getting the nod on a Sunday only to enjoy the Detroit Lions sucking at football again. It just won't happen. So, for  the real question, "Is it cool for mom/dad or wife/husband to keep non-alcoholic beer in the fridge when I'm clearly fresh on the wagon?"
To start, let's explain a pinch of addiction science 101 for those of you who don't know: There are neurotransmitters in your brain that are activated when you participate in activities that are familiar with your past aka as triggers. For instance, you were a heroin and alcohol kind of guy but you know that using gives you a certain effect. A high! When you drink a non-alcoholic beer you know the certain consequences a beer will give you. A high! What's the deal here? Oh okay, so triggers come from neurotransmissions in your brain that say, "I used to do that, it tastes like something that reminds me of dope… might as well use the real deal, dope." This is the mind of an addict.
Now to answer the final question. Why is non-alcoholic beer so much more dangerous than real alcoholic beer? Well, the point of it being that you're not getting drunk off non-alcoholic beer, but it still has the same taste and DESIRED effect (the need for a high). So, I'm gonna desire this high/drunk way more now and probably drink a whole case of empty calories. The beer that has .01% alcohol? This raising another point of ignorance. It's not completely recovery/sobriety if it has .01% alcohol is it? So, now you've drank an entire case of O'Douls and have a need for your high. You're freaking pissed off. You don't feel anything from it.
So, the next best thought you can think is, "I've already 'technically' relapsed. Why not buy some real dope and get high the real way?" There you go off again, down to the dope house! Just triggered my son by asking him to have an O'Douls during an innocent night of Sunday Night Football. I thought I was doing a good thing by switching to non alcoholic beer and didn't he earn it? Well, I had no idea of these things called neurotransmitters, and triggers in addiction… oops! "Oops, my ass dad! You just overdosed your son and might never see him again. O'Douls my ASS!"
If you haven't figured it out yet, the answer to the question, "Is non-alcoholic beer more dangerous than alcoholic beer?" is, You bet your ass it is!  I didn't get a high from that non-alcoholic beer that has been advertised as NOT so dangerous… but being a recovering addict I know where my true addiction lies. When you want to get high, remember you're in recovery. Recovery starts with complete sobriety. Don't drink a non alcoholic beer in the first place. It still has an alcohol content. If you're going to commit to recovery, commit to stay 100% Sober. A relapse is a relapse no matter the drug. Do the right thing: Choose recovery.