The Mind's Eye on Psychoactive Drugs–I started out staring into the gleaming effervescence of the needlessly optimal, yet primed outside left eye while silently opening the right. It was the blue arm of God and it was wandering down upon me like a vigilantly in a hunked leather vest. Twas like The Man was picking his prey for another glorious day, all then to be seen through the visions within my mind's eye.
While the sunlight spears out its hand, there was blasting fuzz down to my face.  It were to only be suckling on my pours like an ever-growing grape vine in the wine vineyards of Napa Valley. "It was sure a day to get a few rays. God wrath you down upon me!"
I yelped as I stood outside my front door getting ready for another walk down memory lane. Sticking my past into the unforeseeable future, I was ready. Nothingness could succumb me much easier than I could succumb it, but today was a day of trampling thoughts and convoluted distortions.  I felt the difference as I began to stroll.
My face swelled and I felt with a rotten burning, "here comes the sun." Stepping off on a Saturday morning mark I shriek to the left with one peripheral, as the crowd wasn't gathered for me, "shucks."
Was it the drugs or me? The chronic transference developing on the outside was a continuum of an oozing floatation into the probing mind from my inside. You're truly thinking, "What a character he is!" as I put on yet another game face to your peered readings. I put it on you this time as I catnip you to sedation.  Reeling you in for another sweet but distasteful hook line… Punch! The mind's eye is just and only just to what I see through the outside these inconspicuous glossed over eyes.
I only knew a for few spectral reasons, for the asthmatic breath I gasped and then blink, it's fall time but the sun is still kicking. Trees turn to red and yellows, I see the truth within their distasteful glory, feeding my needs for one last truth. Is this reality? Or am I just seeing what it wants me to see?
The neuron synapsed and transferred from one to another.  It went through the broom closet in my mind all seen from the light of day with tranquility and darkness surveyed. No use of making sense of it, it will all be different than the way you see it. Who's to wage anything on your own mind when the perceptive minds on the outside are just as skewed as your own reality? The waging of wars within the mind of minds? Who would have thought!
Year in, year out, and day in day out the way I see the junk and taboos on the outside would be completely different than the way you see it. The foreseen perception is really not foreseen at all.  One tale's perceived to be the way they need it to be in that exact precise moment, may never be, ever again. One's mind to each own, they say, but who's the truest of all the facts here?
Within your mind, or each own separate yet magically responsible for relying on each other's moments of fears to tranquility. How do we convey the shifting and turning that matters most, our perception?
You walk by and think it's your own mind humming its own tune, but we are too ignorant to really see the opalescent bliss on the outside of what our radical brain synapsis' are really countering to us. The world network of a minds eye dying from an overdose of time we are to each own, and will die that way at the end of it all.
A shrieking trail coming from behind me, I pass it by, as the living and the dead could be fighting a battle to end all of the times, but the connection isn't made, I never saw it, I am only focused on my time of time's to be right here right now.
I walked down the street in by the washed down apartments, smoked out by a gaggle of sensitive, yet insecure young distant bodies sniffing each others pallets like it was a silent frequency. They were all in tune to each other but within their own perceptive tales.
The drunken disorderliness pulled off like a prick to the finger, only whimpering for a second I walk by the moves and tangles of probed junkie's telling their own tale. I see it, it registers, but they can kiss my ass stocking up on my own concoction of viewpoints and misdirection's. We're all on our own convoluted path with a black flustered mind powdered by an outer body of flesh. What to I see, is what it will be for me, abdicated by the green, turning yellow trees, while kicking my feet in rhythm—right, left, right… shit—this is what I see.
I hit a dead end and then snapped with splintered teeth, defecated by the mind that thinks too much, for woe is me will forever be the tale of this never ending misery of my mind diluted and poisoned.
Everything started to change and I felt that I need another sickly abnormity to keep my self-fixed.  I pull out a few drops of the festered pills "they" gave me to plunge from one's insanity to another. It was a vicious yet apparent cycle the masses wanted for "us." Money wages the war of masses and the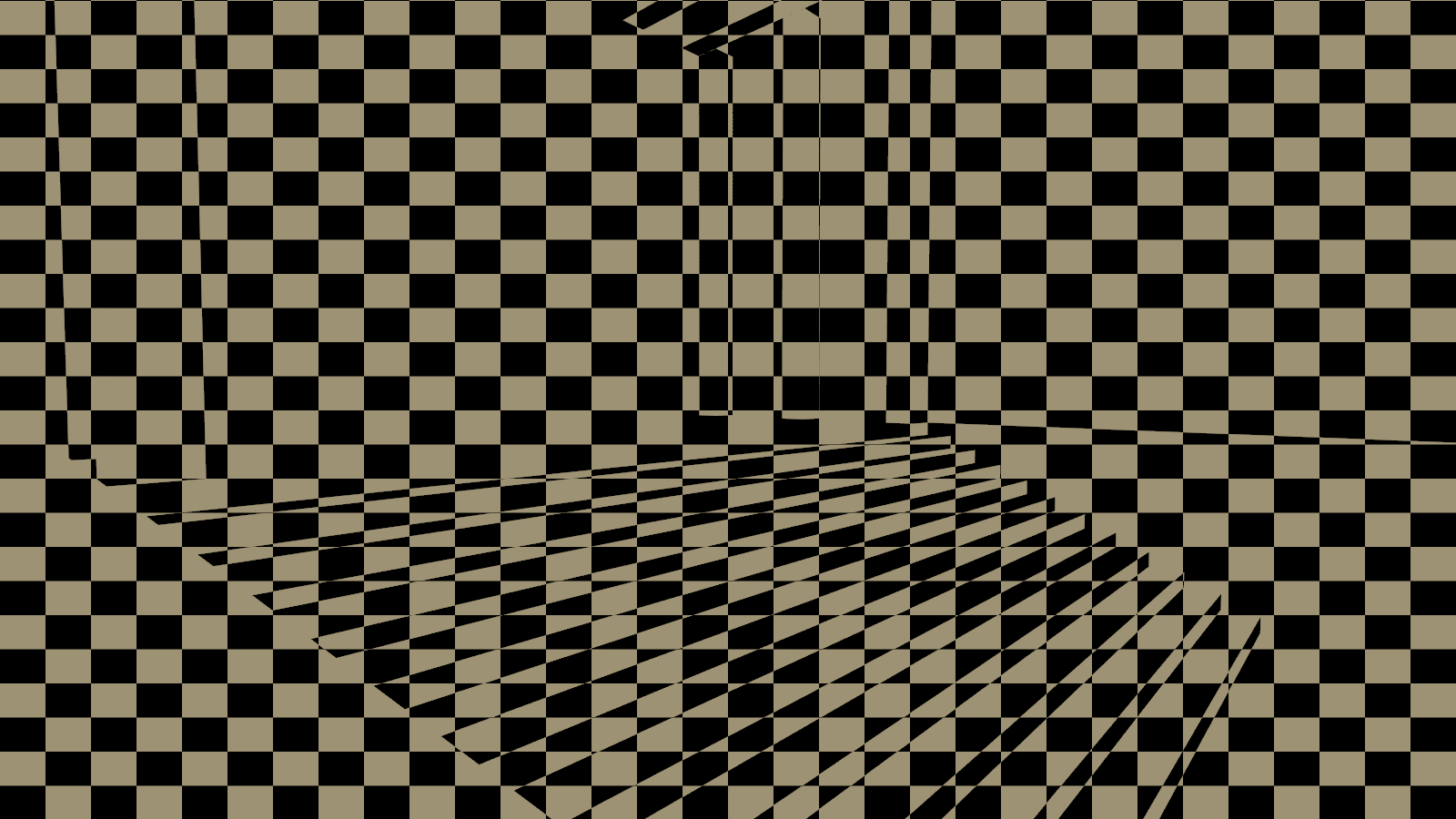 minds to be controlled like that of an ever-glowing drool flooding the oceans of ignorance.
The hideous galvanized need for an incandescent future, only fueled and bothered by the surrounding's my mind's eye portrayed for me. It was too much. I pop my head back and filled my mouth with what I felt would calm me but only to change the perception from one seeing eye to another waxed over eyeball, glossed and filtering the truth from a rural outside to a confined inner insanity. Woe is the tale of me and for I am it.
I was led out mysteriously and ever ominously into a skid row of my sacrilegious belief while conning my mind into shattering the true perspective from the outside drifting out from cosmic dust.
"Here it is."
I meant reality… I couldn't beat the one mark that I needed most, the mark inside, inside the eye and mind of souls. I stood in a steady rain of my own emotions while the sun still beamed down on me; I feel the raining sun turn to pain and a vulgar spit from the heavens to a hellish un-real reality.
My body overly heated and panhandling itself for a plea I would desperately grasp on for dear life that the psychoactive contortionist who was playing in the riverboat groveling down my mouth began to sing… drool. I reached for the fog in front of me only to find it is the evil of a hallucinogenic, now electronic-hardening eye, hard spoken to the reign of a mass pharmacy.
We were being of the being, always and forever in trouble.  So when will the puckered society learn? I can't survive this burning sensation, but forgetting what I was previously worrying about, and dragged from cold wind to a deathly hollow, maybe I got what I came for. Maybe this was a simple and yet painful and confusing "just desserts."
So here I am in this no horse town, feeling like a whistling from my sickening sweating body, on through the peeled landscape while the vultures now on the way back from my gloriously evil trip.  They looked sickening in doing their hypersensitive activities. Throwing me for a loon I came at last back to the what looked like student body.  My mind's eye turned mechanic-electronic and playing an ugly devilish trick on me. "Was it worth is?"
Where would this rated R turned XXX scenic abscess of an existence quit? The paranoia and convoluted confusion turned into a trip, slip and un-gracious fall over a broken bottle; flat to my face I begun trickling down the same path I had once before but in a completely different essence. The drip, drip, drip from the broken bottle cutting blood to my easily scarred face was symbolic yet greedy from the mass. "Do I deserve this?"
Through the dead south end of the landscape, all I see is little wheeling specks of vultures screeching from the shattering bloody blue sky, down to a funnel of barking dogs and cackling witches. The misconception these "using" and abused defective techniques could be propelled onto my kicking minds eye.  It was anything to make me feel different. "Just different." That's all I ever asked, but what I didn't understand is the blade I threw my hand on was yet to be a demolition train running rampant on my body and soul. Was it eager for the attention of my consciousness?
This is it. This is the truest of the mind's eye on psychoactive and mind-altering drugs, piercing the veil of our everlasting humanity. Twisting and turning from the singular beauty within a sober mind to a poisonous raven with an eye of the eye in the mind itself. It's the only future I will know, nothing true, a complete opposing view of the beauty within sober.  Nothing will ever seem the same, as long as my mind is on drugs.
Feeling like a blob of jelly with green oozing slime rotting my muscles and thoughts into incandescent fuel, I need to recharge the old noodle and clean up my act or this will be my perpetual future for the unforeseeable future unless I'm sober. It'll never be the same—or similarly quite different—unless I'm sober. I must be sober!
This is the mind's eye on drugs. Kids, friends, family, old and young, loved ones please stay sober.