Dear Dad,
I stood outside your door today after being gone for 13 years, hoping enough time had passed that we could move forward and finally put the past behind us.  As I stood there contemplating for a minute whether I should really knock on the door or just turn around and leave, the nervousness I felt in wondering what your reaction would be in seeing me kicked in.  The butterflies in my stomach would not stop fluttering but I gathered up my courage and bravely knocked on the front door, waiting for you to answer.  Honestly your reaction was not what I expected when you answered.  You stood there for a minute not saying anything as I looked at you, saying, "Hi, Dad."  In fact, it was as if you were looking at a ghost from the past, but no, it wasn't a ghost from the past but me, your daughter, standing there unannounced on your front porch.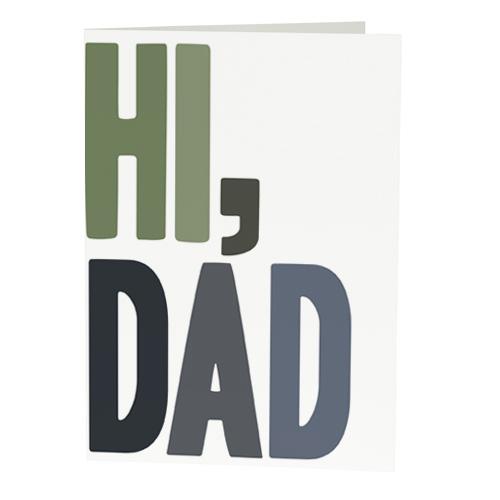 It wasn't the homecoming I expected but then again, what do you say to someone you haven't seen in 13 years?  After a few moments of awkward silence, you invited me in without even so much as offering a hug to the daughter you had not seen in so long.  I was just relieved you didn't shut the door in my face when you saw me.  In my mind, everything I wanted to say to you played out but once inside, those words I had rehearsed failed to come out.  Instead I listened to you drone on about your life and how you hated teaching as I waited for you to ask me something, anything about how I was doing or how my life was going.  Yet you continued to talk about your life and of past memories of me, getting some of the stories wrong because the truth is you never really knew who I was when I was growing up since you were too busy wanting to live all your dreams through me.  Well since I couldn't say to you what I wanted to say then, I'm taking the chance on saying it now.
Growing up, I was always so afraid of you.  You were tough on me in everything I did whether it was making all A's at school or excelling in being the best point guard on the team when I played basketball. Only when I was doing really well at something and only when people complimented on how good I was at sports were you ever truly proud of me.  It was in those moments that I felt I meant something to you because it felt I had finally lived up to your expectations and had finally gained your approval.  Any other time that I failed to meet your expectations you let me know it by telling me I wasn't good enough or that you weren't proud of me.  Behind closed doors and to my face you told me I wasn't smart enough and that I needed to be more like this or that.  The more I met your disapproval, the harder I worked to try to gain it back because really, Dad, all I ever wanted was you to believe in me, believe in my dreams, and love me for who I was.
The emotional abuse hurt me more than the physical abuse you put me through.  You never could tell me you loved me and if I dared to cry in front of you, you told me crying was a sign of weakness.  As a result, I learned to remain silent, keeping all my emotions locked up inside.  Later on in life, this would cause me to lose relationships and friendships, alienating the very people in my life who wanted to be there for me.  I watched as you tore Mom down by the abuse you put her through as well where she stopped being a mother all together.  Where she was once a strong woman, she withered away under eating disorders and depression that were caused by insecurity from what you did to her.  I always wished she would have left you because honestly, she deserved better than to be with someone like you who didn't appreciate her value and worth but instead depreciated her value through your violence and anger.  I watched all this in silence as I tried to stay invisible around you.  Yet so many times I would intervene to protect her and end up taking the pain myself.
You shot down every dream of my own that I had as you planned out my whole life for me where I had no say in who I wanted to be or what I wanted to do.  You knew about my self-infliction problem and yet when I was almost thrown out of school because of a classmate lying about me to the principal, claiming I was going around saying I wanted to commit suicide, your reaction was not to get me help but was to accuse me of ruining your reputation as a parent and making you look bad as a person.  You made your own son give up his dreams of running cross country in high school his senior year by forcing him to get his GED and getting a job so he could pay my tuition to attend a private Christian school that you couldn't afford to send me to on your income.  It was your responsibility, not his, to take care of me. When you finally tore me down to the point where I didn't think I could take anymore and threatened to end my life right in front of you, you encouraged me to go ahead and do it.  I was only 13 but I remember that day clearly.  I remember all the times you made me repeat I was a moral failure and how you brainwashed me to where I believed everything was my fault and that there was something terribly wrong with me because you made me believe I was a bad kid.  Trying to fix me and change me, you made me visit psychologists and at one point looked into sending me to a girls' home, telling me you didn't want me anymore.
I could go on about everything you put me through but you already know all the pain you caused me to suffer.  I guess it was a shock to you the day I left home at 17.  You never thought I would fight back and take back my life so when I left that day you tried to yell at me to intimidate me and get me to stay.  It didn't work though because I had already made up my mind that I was leaving and as you once told me, I am a very strong willed, stubborn young woman.  Well if it weren't for that strong will I probably wouldn't have made it this far in my life.  That strong will is what kept me alive all these years.  Never once did I hear the words "I love you" or "I'm proud of you."  If you hadn't been so busy controlling my life and breaking me down all the time, you would have known that all I wanted was your love and for you to be proud of me.
Well, Dad, I am proud of who I've become today.  I don't give you credit though for who I became because it's who I chose to become on my own despite the abuse you put me through.  As I sat across the table at our visit 13 years later, I began to understand why you were so miserable.  You no longer had control over me or any part of my life.  You gave up on your own dreams whereas I left home to make something better of my life.  Through hard work, commitment, and dedication I have built my present into something more beautiful. I've earned my way through life without any support or help from you. It's taken me a long time to learn to love myself again because unfortunately since you never showed me any love, I looked for it in the wrong places and ended up being with men who hurt me like you did but I know now that I deserve better.  I've broken that cycle in my life, knowing history does not have to repeat itself.  
Dad, I don't hate you and I forgive you but I'll never forget my childhood.  I know that I'll never be like you and I also know that I am not a mistake or a failure, either.  As I left the house after our visit ended, there was one thing I came away with.  I came away knowing that I don't need your approval to be who I am and I don't need you to be proud of me for who I am.  I have friends in my life who have encouraged me by always being there for me no matter what, showing me their love and support.  They may not be related to me but to me they are my real family because real family doesn't just walk out on each other. One last thing I want to say to you, Dad as I close this chapter for good.  I am not sorry for becoming who I wanted to be and for living my own life instead of becoming who you wanted me to be.  I'm only sorry that you missed out on knowing the person I became and who I am today.
From the daughter you never really knew,
-Jenna