Labels are given to "social items."  Of these labels they give people anxieties and induce fear into them. This happens so that the murderer can hold power of them.
In this case Mass Pharmaceuticals would be the perpetrator: "the killer," if it were a mystery movie. But, it's not a mystery. This is real life and people aren't playing around! A reason stigmas exist is so that labels can induce fears for a demising cycle.
The cycle breeds the: "What if? Am I really? Why?" questions.  These are meant to torment the soul… "Is something really wrong with me?"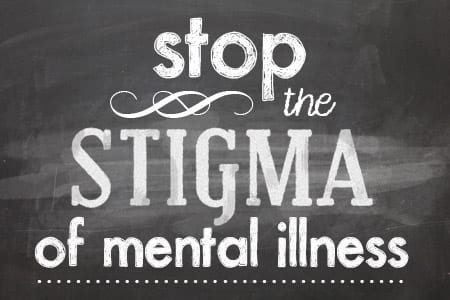 Something that elude many–and holds true mystery like labels do–can be broken down into 'categorizing' our fears for factual and contractual manipulation. This means someone or something is putting our humanly emotions on display (ie. exploitation) and using them against one another for one purpose: "Profit."
In a complete social analysis you could say that a big contributor to creating labels is our own worst enemy. The truth of the matter is who controls the Mass Pharmaceuticals industry? The rich, the powerful, the top 1%. Where do we place the blame? Is this is a war where we gain a win only from the inside out?
We are fighting our own humanly struggle; fighting a war against our own man, we live in a lack luster culture feeding on greed and power. Will it fade out or just get worse?
So many people believe the fiction aspect of this world that it starts to become a reality. The media portrays a myth when the "facts" come out to you. But, it's not true unless you make it true.
We are the ones who need to step out of the shadow known as propaganda and billionaire money blankets. So, how do we change corporate and social entities as big as Mass Pharmaceuticals who have ties to Media, Propaganda, and Social Manipulation? It's tough, but every single voice matters!
Good or bad we are all just fighting a humanly struggle. Mental health is a harsh topic all in it's own—especially when recovering from addictions. But, know this to be true; it's not true unless you make it true.
Behind any social construction (society "makes" mentalities become concrete truth through popular belief) lies a real explanation.
Why do we put names on something that is just a simple/not-so-simple feeling?
We create labels because those who seek to gain the most profit off of the fears and anxieties they produce control our social creations themselves.  "What we think we own in our minds are only fabricated by a false truth."
These labels create mass paranoia, breeding a tainted candy syndrome on Halloween. We are feeding ourselves something we know only to be as poison, ripping us from the natural aspects of our mind.   We are withholding the truth and they're harnessing our natural psyche; feeding us self-medication.
There's one perpetrator looking to gain the most off of feeding a self-medicated nation: "Mass Pharmaceuticals." –The killer.


Becoming the terror of a monster in power it's hard to accept that another human being would want to do this to its own kind.  Am I not right?

No good prosecutor wants to go to trial on even this, ourselves. But, I have to keep the case.  I have to see that the murderer will die for what they've done… what they're doing—become their collapse—and break the stigma. Will you stand with me?
Let's fight! Literally, fight for our right to NOT party like that! Let's send the killer straight to hell, break the stigma, and live free of our social chains.
We shall no longer stay victim to the cultural and contractual bonds known as "Mass Pharmaceuticals." No longer will I live up to your label. Today I break the stigma. TODAY WE BREAK THE STIGMA!