Wes grew up on the oceans of California beaches and had what seemed to be an average childhood, until his parents divorce.  His love for dirt biking was evident and seemed like a sweet child.  There were many things going on in his life as he defined it at "chaotic but fun."   It was until his graduation that things took a turn…  Wesley's life took a big turn nearing his graduation from high school which was in close proximity to his parents divorce.  This truly gripping story takes you from early life Wes, to mid-life Wes, to Wes battling for his life while lying on the side of the road in Cali waiting for rehab. From humble child to homeless meth addict, Wes's addiction didn't stop there.  It's an honor to know this great guy and have this journey for others.  We know it can be done by Wes persevering from the darkest gates of Mordor.  Wes is a true American hero and is now living life fully in recovery.  With all the honor in the world to share this wit you, this is how Wes beat Meth!
~
My name is Wesley Andrew Pierce. I'm twenty-eight years old. I was born in Mission Hills, California. I was raised by my mother; Susan Skarupa Pierce and my father; Albert Pierce. I have one younger brother; Tyler Pierce. I lived in Sunland-Tujunga until sixth grade. My family moved to the Santa Clarita Valley during the summer going into the seventh grade.
Growing up as a kid, from junior high and all throughout High school was very chaotic. I also had fun growing up as a kid racing dirt bikes with my younger brother Tyler. During high school motocross was my life. I went to school every day and was riding and racing dirt bikes every weekend with my dad and brother.
My parents always had their friends over on the weekends drinking and their friends smoking weed. Our household was very much on the go.  It was loud and drugs/alcohol were around us.
As long as I got good grades and didn't get in trouble I was able to have friends over; guys or girls. I could kind of do whatever I wanted to do. My dad had gotten my brother and I into racing dirt bikes as he grew up racing dirt bikes also. He would go to work at 4am and get off work around noon, pick Tyler and I up from school and then go ride dirt bikes at the local track in either Piru, Lancaster, Palmdale or anywhere down South. We traveled all over Southern California and even out of state for big Championship races.
Things around the house started getting crazy around the 10th grade. My parents started fighting, loud verbal arguments and having more and more people over.  The drinking continued. I graduated high school from Saugus High School in 2005. The summer that I graduated is the same time when I turned 18 and my parents got divorced.  They sold our house that we grew up in from middle school and all throughout high school. I had lots of good memories with friends at that house and I was devastated that we had to leave there. When my brother and I moved out of the house he went to stay with my mom so he could continue going to high school.  I went and stayed with my dad since I was out of high school. This is the point in my life when I started smoking a lot of weed, drinking lots of alcohol, and doing lots of reckless things since I was out of high school and had just a mediocre job to get me by.
I didn't have anymore guidance from here on out. My dad would wake up at about 4am and be at work until about 2pm. I wouldn't come home until 3am sometimes and even lie about going to work so I could recuperate from the night before of partying.
Once I hit twenty-one years old, my dad got re-married and moved to Orange County to be with his second wife, At this time I went and moved in with my mom so I could be closer to her and my brother. I didn't like my dad's new wife because I feel like she stole him from us. At this same time, I had just turned 21 and that's when a lot more drinking came into play.  Also my first experience with cocaine. Also, moving into my moms meant more freedom for me because she was at work all day long and I wasn't paying for rent at the time.
Shortly after not working and I tamed out my partying I got a job working at the law firm that my mom had worked at for the last twenty-five years. So now I was living with her, working with her and carpooling with her. This caused a lot of stress between her and I. The only thing I knew I knew to do to get away from the stress and anxiety was to go out and drink and do coke to make me feel better and not think about anything. Soon I had a dealer that was delivering cocaine to me while I was at work in downtown LA.  I was using while on the clock at work.
In 2008, it was a Monday afternoon and I was depressed because a girl I was seeing at the time had just left me for one of these guys I thought was my friend and I was having a bad withdrawal from cocaine. I walked up to the top of the high rise building of my work and at that time I felt suicidal.  I wanted to just end my life right then and there. However, to this day it was a power greater than myself that kept me from doing that.
As I sat on top of the helicopter pad of the high rise building I pulled out my medical card and called the suicide hotline on the back of the card and talked to a lady. I ended up doing a 5250 hold on myself and checked myself into Northridge Hospital. I ended up staying there for about a week and a half. Once I got out I didn't touch cocaine again until the year 2015.
Shortly after the stay at Northridge I started dating a girl that I knew from high school.  About six months after that we got engaged, in 2009. We moved in together and got an apartment. I thought everything was going great.  I had a fulltime job at the law firm still and was doing everything for myself and for her. We started planning the wedding; had the venue, the DJ, the flowers, she had her dress.  I had all my groomsmen set and then something had happened that broke my heart.
A couple months before the wedding her maid of honor had decided to step out of the wedding and I never got an answer until later on. One day I ran into her maid of honor and she had told me that "Alli" had cheated on me. So in 2010, I had confronted her about it and decided to call off the wedding about a month before the wedding. She had finally told me that she had cheated on me with one of my groomsmen. This devastated me  because I had made the biggest mistake to get her initial tattooed on my ring finger; I still have it one my finger to this day.
I moved back in with my mom and the drinking, partying, and not caring about anything continued. I didn't want to feel the feelings of a heart break but I knew alcohol could help me with my problems… or so I thought.
In august of 2010 I got hurt at the law firm I was working at. I ended up having surgery on my left shoulder in November of 2010. From here I was off work and on workers comp for the next ten months. This is where I found my love for pain pills. I loved the way they made me feel; all warm and fuzzy. Since I was on workers compensation I could get any type of pain pills from my doctor. Then, when that was not enough I started selling my vicodin and norco's for something stronger because they were no longer doing anything for me. Also at this time I started talking to another girl from high school. She was an ex heroin addict.
I knew nothing about heroin except for it being a really bad drug. She knew about my pill addiction and I remember her asking me why I don't just do heroin since it was cheaper and it was equivalent to the amount of roxies and oxies I was taking. So being myself I usually say yes to everything without thinking. I said, "Yeah sure I will try it." I remember the first time I tried heroin, I had smoked it. I got really sick. It wasn't until the third time I tried it that I was hooked. The girlfriend and I at the time were back in it doing heroin together. I lost my job at the law firm that I was working at for the last four years. I ended up selling my truck to buy heroin. I pushed my friends and family away and lost everything I owned. Finally, when I was desperate enough and could no longer manage my life as a heroin addict I reached out for help.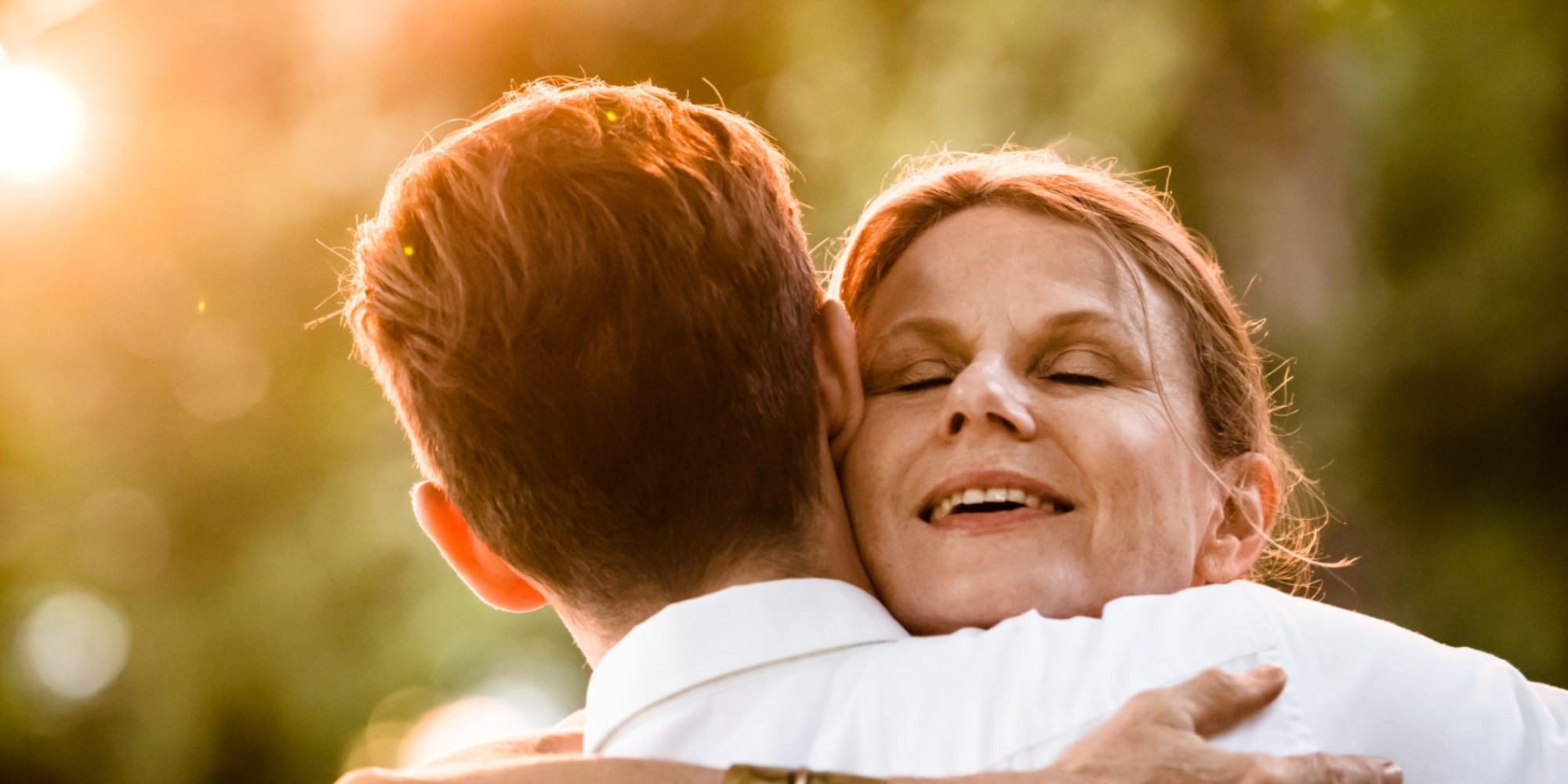 My mother and aunt helped me get into a treatment center in Culver City called Beit T' Shuvah. While I was there I worked a program in Alcoholics Anonymous, however, I still had a reservation in my program and I didn't think I was an alcoholic. Though, I wanted to stay clean from heroin. I checked in at rehab in September of 2012 and stayed until June of 2013. I ran the LA Marathon with other addicts in recovery and raised money for the treatment center. I met a lot of great people there that I'm still friends with in my recovery to this day; two people which stand out the most in my recovery is a very close friend by the name of Chris Martinez who has helped me out a lot of the way and my very close friend, sober coach, and chiropractor Dr. Edward Cunningham.
When I left Beit T' Shuvah in June of 2013 I moved down to Torrance and started working for a moving company. I was always working and I couldn't balance between work and recovery. I stopped going to meetings, calling my sponsor, and completely disconnected myself from the people in the program because I told myself I was too busy to go to meetings and used that famous saying, "I got this."
I was on Craigslist one night bored after work, browsing the personal ads because I had a hard time going out by myself and meeting new people.  I came across an ad for someone selling "crystal". After doing some research, I found out that the word "crystal" also means methamphetamines.  I was curious to try it since I'd researched that it gives you more energy, makes you feel good, makes you lose weight and gives you more confidence. I was instantly hooked to try it. So I emailed the ad and a gentleman responded saying he had some for sale and he was nearby at Del Amo Mall. Now mind you I have never done anything like this before, so I was nervous as I had only been living in Torrance for 3 weeks now and having the clean time I had; I didn't know if it was a cop or not.
I hopped on my bicycle and met him at a target down the street. The first time I smoked it I was loving it and didn't want to stop. It was a high that ended up getting me addicted to for two straight years.  I ended up using every single day.
Since I was working for a moving company, and working long 12+ hours a day using meth helped me get through those long days and gave me the energy. I thought it was the perfect combination. Since I didn't know anybody it helped me to become more social with meeting new people in Redondo and Hermosa beach. I began partying on the weekends with people that I had never even met. It gave me the self confidence that I didn't have before. It helped me lose a lot of weight because I wasn't happy with myself and the way I looked.
At first I was just smoking meth on the weekends until towards August of 2014 is when things changed in my life. In June of 2014 I started working for a company called All Access Staging and Productions. Three months later in August, I was at work late at night, fatigued and tired, I fell. I had fallen from about eight feet high. I had a bad concussion, hurt my back and severely injured my shoulder. This is when my meth addiction took a turn for the worse. I started using every single day and all day long. I was off work and had all the time in the world to do nothing except get high.
I was dating a girl by the name of Laura.  We started dating in July of 2013. She is what people in recovery call a "normie." She had no idea about my using, which in turn made it easier for me to keep it a secret and get away with it. Although I started doing shady things—lying, cheating, manipulating and making up stories so I can still get that high—I was able to function and have energy throughout the day for whatever it was.
She ended up breaking up with me in November of 2014. It was from me staying out late, making up stories as to why I didn't come home and just not being truthful and honest like I once was.
Right before I went to Beit T' Shuvah I had gotten my second DUI. When I left the program I still had the obligation to complete 18 months of alcohol classes. While I was living in Torrance I never completed the school, or ever show up for any of them. I never stayed accountable and went to the court dates and ended up having warrants out for my arrest.
I ended up having surgery on my right shoulder in March of 2015. I was still on workers' compensation at this time and my using of meth just got heavier and heavier at this time. All I wanted to do was get high. I didn't have any more friends, I had lost my girlfriend Laura, my family wouldn't talk to me and I no longer had a job. Meth had ended up consuming my life and that's all I knew what to do. I just wanted to be left alone, getting high by myself, and feeling more sad, depressed, and miserable.
One night I had reached out to my friend Chris Martinez asking for help.
One night I was supposed to go out to dinner with my ex girlfriend Laura. Right before she picked me up I made sure I got super high since I knew I wasn't going back to my place anytime soon and I never liked carrying drugs on me. Well right after she picked me up, we were driving down the street and passed a cop. Immediately, anxiety and paranoia kicked in full force. The cop turned around and I knew I was going to jail because I had over two hundred thousand dollars in warrants in Los Angeles and Orange Counties. When they arrested me I was still in a sling from having surgery on my right shoulder. I ended up doing three weeks in Los Angeles County Jail and a week and a half in Orange County Jail. I'd been released on an early Saturday Morning.
I stayed at my ex girlfriend Laura's house that morning and then my mom came down for the day to hang out with me. We went to lunch and then went shopping. In between shopping my mom tells me she wants a beer. So we stop at a local liquor store in Torrance and she buys four mini coronas. We then continue on our way to go shopping. She decides to go into Ross, however, I stayed in the car. As I am sitting in the car, I look down and there is an open beer bottle in the car. Again, anxiety starts kicking in. I didn't want to drink it but I was more nervous about a cop pulling up and seeing it and then next thing you know I would be sent back to jail for something stupid this time. At this same time I was already on the phone contacting my old dealer to see if I could pick up some meth from him as soon as my mom dropped me off at a friends house where I was staying (since I had nowhere to live).
When I was in jail I'd lost the last place I was living at.  So, when I had gotten out I was homeless and couch surfing. My mother dropped me off at my friend's house and my dealer met me down the street. I only had a little bit of time to get high before my friends had gotten home.
My friend Ben is an electrician and he asked me if I wanted to work with him that night to make a little extra money so I said yes. As we were working I would take occasional bathroom breaks so I could go smoke and get high. Once I was high I was already scheming a plan to go out later with some people to go get high and party with some girls. The guy I was going to go party with in Orange County ended getting me an "uber" and picking me up in Torrance after I was done working. Finally, when I had made my way down there and I was at the apartment I had noticed I was only two blocks away from the jail that I was released at in Santa Ana 24 hours prior. I remember thinking to myself, "This is crazy; what am I doing here, I should not be down here getting high especially two blocks from where I just got released from jail at." I ended up getting super high and then quickly snuck out of the apartment and called an "uber" and got a ride home.
Throughout the next couple days I did some couch surfing and a couple days I stayed at my ex girlfriends house and told her I was clean and not using; even though I would sneak in the bathroom for hours on end to just get high. I saved up some money from my workers' comp checks and my tax return and started renting out a room from someone at the first of June in 2015. I was clean for a couple days before I moved in and the first thing I did was pick up a sack of dope.  The treacherous cycle of smoking meth everyday and running a muck continued.
I began using more and more each day until I was smoking an eight ball or more of meth and just riding my bike all around the southbay because I could no longer sit in my room and get high. I started hearing voices, police cars, thinking my roommate was home when really he wasn't. I was going crazy in my head and I was too scared to reach out for help or tell anyone that I had a problem. While I was out riding my bike weird things would happen to me. I kept hallucinating thinking I was seeing people in recovery from when I was in treatment in 2012. Also, since I no longer had warrants and had cleared everything up with the courts I never thought people were out to get me but I had a feeling that people were there in support of me and wanted to make sure I was okay. When it came down to the end of the month of June I didn't have any rent money to pay at the first of the month in July. I was waiting for the mail but it got delayed because of the 4th of July Holiday. I ended up getting kicked out on the 4th of July and had to move all my belongings into a friend's garage in Torrance. I ended up spending that day with my ex girlfriend and some of her friends since I didn't have anyone else. On this day is when I really came to realization is that I had a really bad problem because I got really really drunk, was doing cocaine and meth, and if anyone ended up looking at me the wrong way I would lash out on them without the ability to control it.
I was homeless at this time and had nowhere to go except sleep in a garage where my stuff was at in Torrance. I was getting high all day everyday in that garage and going deeper and deeper into a psychosis.
On July 26th, 2015 I woke up around noon and reached out to my close friend, and sober coach, Dr. Edward Cunningham who works at SOBA Recovery Center in Malibu. I told him I wanted to get help. He guided me in the right direction, step by step, in order for me to get into treatment.
I stopped on July 29th, 2015. During my first three days sober I had to get health insurance on my own so I could get into treatment. I checked into Prominence Treatment Center in Calabasas on July 29th, 2015. I did their residential program for forty days and then went to the next phase of treatment, which was their Transitional Sober Living house. I also attended groups at their IOP office. I stayed there for one week before finally moving into the sober living phase of treatment and doing intensive outpatient five days a week. I also didn't have a sponsor at this time. I was just white knuckling it and trying to get by. I had 81 days and thought I could go back out there and get high "under the radar" without anyone knowing. I ended up relapsing and going out on a run for four days. Right away the paranoia and anxiety was at an all time high. When I was out getting high I met up with someone that used to be at Prominence and we got high together. I finally got picked up by a woman by the name of Angie (a woman I was hooking up with in the program) and she took me back to residential treatment at Prominence. During my three days back in residential treatment I had a therapy session with my therapist there. I had told him I had gotten high with someone that was in the program and had left before him and I had told upper management. Then they had told me on a Friday that I could no longer stay there.
So I had made some phone calls and got in contact with a friend who is in the program and has a company that helps addicts get into treatment centers. She got me into a place called Pacific View Recovery Center in Santa Monica on Friday night. Right when I got there I noticed it wasn't as nice as a facility as the previous place I had been to and it was an all men's facility. I was on detox status from Friday until Monday. When I'd attended groups earlier that Monday morning I had decided that I no longer wanted to be there and also no longer wanted to stay sober. I felt like I needed something really bad to happen to me so I could have a change of mind and have the desperation to get sober.
I ended up discharging Monday afternoon. I immediately called my friend Ken, my old using friend, and had him come pick me up. I got high a couple hours after that and then got a phone call that would change my life forever. My best friend Zac had called me to tell me that my bestfriend Kodi had passed away from a heroin overdose earlier that morning. When I had talked to him I was extremely high and I thought I was just on a really bad trip because I had just talked to her a couple days before that and we were so close that it felt unreal. She was the closest person to me in recovery and we had met at Prominence but had spent every day together.  We had so many fun, sober, memories that I won't ever forget.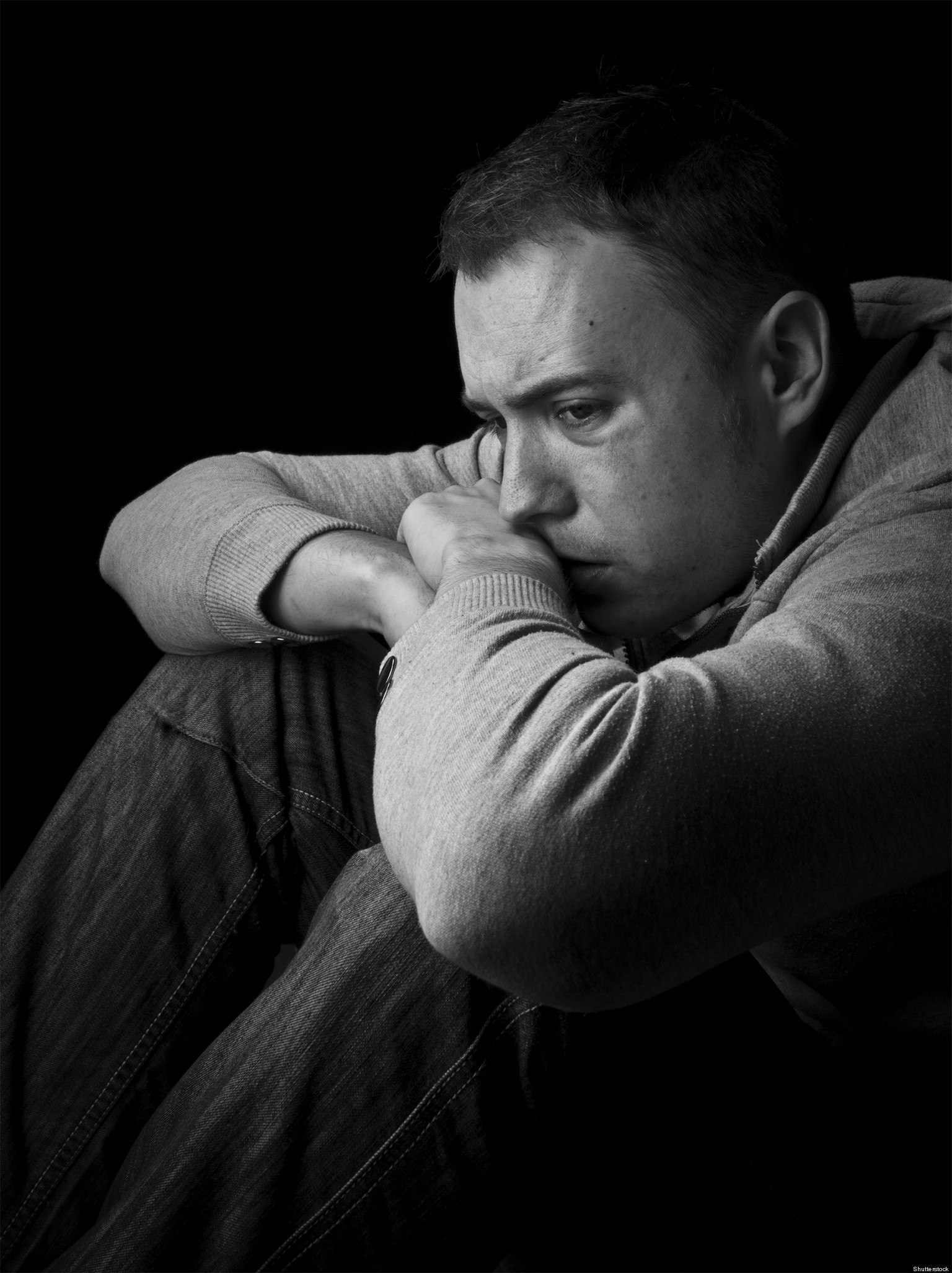 I had never experienced death with someone that was so close to my heart like Kodi. After that phone call, I immediately went back to smoking meth with Ken because I wanted all the pain, feelings, and emotions I was having to go away.  That's exactly what happened for the next two days. I had told myself I hope I never have to experience an overdose or have to put anyone through those feelings. I continued to drink and get high that night, into Tuesday, and early Wednesday morning. I started getting bored smoking meth inside the apartment in Beverly Hills so I went back on Craigslist looking for people to get high with and party with. I ended up posting an ad with my face picture and my cell phone number in the personals ad and found a couple adult entertainers in Hollywood to party with.
I made my way to their hotel room in West Hollywood. I wasn't sure what to expect so I got there and started getting high and smoking meth and drinking lots of alcohol at about 9am on a Wednesday morning. One of the girls that is a well known female adult entertainer asked if I wanted to try some GHB. Of course, without thinking and acting on impulse I said, "Yeah, sure why not? About a half hour later, after taking the dose, I was laying on the bed and I'd said, "I don't feel good, I feel like I'm going to pass out." The girls replied, "well that's the point."
Right after that remark, I knew I needed to get out of there and I was in danger. I had a lot of money on me in my wallet, my phone and a lot of meth on me. I could've been raped, had my stuff stolen or the cops could have shown up. I finally got back to Ken's apartment in Beverly Hills and packed up my stuff and said, "I need to leave and get help right now because I feel like I'm going to die." My throat started closing up on me, I was fighting to keep my eyes open because I just wanted to fall asleep.  My whole body started to get tingling and numb. I called Bobbi and she was able to set me up and get me into a treatment center in Malibu called Oceanside.
While I was waiting for someone to pick me up, I was fighting for my life on the street; trying to keep myself from passing out.  I was trying to get a breath of air every so often. Finally, Ken came outside and poured a bunch of cold water all over my head and neck and that immediately woke me up and kept me more alert. I finally got picked up and on the way to Oceanside I called Zac.  I started balling my eyes out to him about Kodi passing away. That was the first time I had actually cried about Kodi. It felt good to get it out but it is still hard to this day.
Persevering
~
I'm in a really good place now with lots of support from the staff here and other clients at the treatment center. One of my dreams finally came true and I'm living in a beautiful house in Malibu on the beach, overlooking the ocean. The ocean and the waves were always my safe place even when I was out on the streets using. It's peaceful and relaxing. I know Kodi is right there watching over me.
I can now do a daily prayer and meditation on my balcony while hearing the waves crash against the shore. This last relapse that ended in an overdose and with my best friend passing away has really opened my eyes to sobriety, and completely surrendering.
I'm ready to commit 100% of myself to the program and listen to everything my sponsor tells me to do. I'm ready to start this journey in recovery and expand my sobriety network. I have a huge amount of support from friends and family.  Myself? I want to just see myself succeed!
Thank You Wes!
~
We want to thank Wes and all of you who read his harrowing story.  He went through what many are going through right now.  This is a humanly struggle and with this truth we must never turn our backs on each other.  We are all brothers and sisters in this fight.  Step up and speak out like Wes did to break the chains of the stigma.
This takes a boat load of courage and we are so very proud of Wes for that!  With all the well wishes in the world we wish you grace in your road to recovery.  Thank you for standing up for those who need to hear this.  I know I did today.
If you or someone you know wants to share their story with us and the community please email me at SubstanceForYou@Gmail.com to get directions on how to submit!