Sober Living in a Drunk College Town Pt. 1
"Sometimes the people you hope will be supportive tend to be the opposite."
-My Wife
(Know your surroundings)
I'm in recovery we all get that. But where do I live? My location on my social media say Detroit because yes, that's where I grew up. But now I live in the middle of the state of Michigan near a college campus of 29,000+ students.
The biggest population we have is incoming freshman. We are constantly building new dorms for these kids—yes I can say kids at nearly 7.5 years their elder—and having the highest record of arrests around the nation on opening day. You may have seen us on one of the latest BroBible.com articles where our "Welcome Weekend" had nearly 250 arrests due to drunken behavior. But, what's it like being in recovery throughout all of this madness?
My experience is a tricky one. Even walking out my front door can be "dangerous." Or at least it was at first. Now I can say I've gotten used to it, until a few nights ago. *Trigger*
First, you're surrounded by two types of people in addiction recovery (obviously)—the judgmental and non-judgmental. Some people truly get it. Some people don't get it but try. Some people don't get it and don't care!
My situation with the judgmental people came to me the other night, as it does every so often.
While walking home from a football game I'm wearing one of my sober shirts and a kid (freshman) looks at me with a beer in his hand and laughs pointing at my shirt, "Stay Sober!" I hear him walking away with an evil chuckle, glaring back at me. His buddy laughs back at him, "What a joke?" As if my life is a joke. What else could I do but say, "Stay sober my friends." I did it in the most humbling ways possible thinking to myself, "They just don't know yet." I know they won't even remember this tomorrow…
These types of situations don't bug me, well, often. These types of situations don't bug me for one reason: "I've been there I've done that." I'm the non-judgmental type because I can relate, I can understand, and I can empathize on why they are doing this. But, there are situations that come to me in other fashions. There are situations of people close in my life—or at least were—that seem to make appearances.
Friends from previous years whom you haven't seen in a long while and you know are good people—as we all are in some way—honestly don't know their current habits. A situation like this had arisen a few nights ago and it nearly broke my heart with the outcome.
One of my best friends in this college town has never had an addiction problem and never had a problem with mine. We always respected each other and we always knew each other's boundaries. We're concerned for each other's comfort zones.
A few nights ago was the first real taste I had gotten off him and his roommate (fiancé) in almost five whole months. Let's say it didn't go as planned.

Living in a drunken town and it still being early in the semester I get the youngsters trying to rage. I understand that. But not my friend who is the same age as me (25). I don't understand this. (Rage  =  Party your ass off!)
This rage wasn't a rage geared towards drinking or drugs—well sort of—it was a rage gauged towards my recovery, and I didn't know why?
We are hanging out and spending time together, both completely sober and contempt with the situation. His roommate then proceeds to call, "Honey, I need… blah blah blah from the store for my sorority thing tonight." Right then and there my mind goes, "Sorority?" (As I'm married). I knew how the Greek's acted on this campus, heck I was hazed by one of them before dropping out! But, nonetheless we head to the store.
We get to the store and I get a buzz on my phone from someone trying to contact me for work and I hear ahead, "God you're slow!" My friend then speeds off while I go to look for the Ben and Jerry's Ice Cream (mmm double chocolate fudge!).
I come back ten minutes later looking down every aisle and not find him. Where could he have gone? Did he leave? There was only one other section he could be in, and he knew my number one trigger and rule (no alcohol near, around, or in the sight of me). But yep, you guessed it. He was in the liquor section.
"Hey I grabbed this beer that tastes like root beer!" he sounds in excitement.  I guess this root-beer-beer is the new fad for people my age? I've been out of the scene that long!
So I'm starting to think, okay this could becoming a little bit of a difficult situation. He had drove so I was stuck to either get a ride back or walk all the way home. I chose to get a ride after he picks up another bottle of liquor and some cookies.
We get back to his house and everything seemed pretty casual actually. There was food cooking and desserts.  Nothing seemed to be out of the ordinary. He even put the beer in the fridge, and I thought, "Thank God." I then proceed to turn around and walk out the door to go back to my house. While I get to the car and I somehow see through the crack of the window, the bottles of beer. "How… why? What are you doing bringing that?" Then the situation turned hostile. He gets in the car and the beer stays there when we get to my house, he knew I was angry, and so was he now. He had a craving for alcohol while he claims to be functional without it and alcohol be non-effective to his life, although the insightful anger was a different rational to me.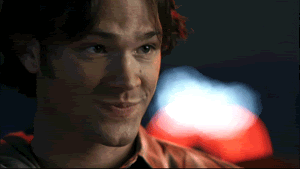 We get to the inside of my apartment and the video games turn on. There weren't even five minutes that go by that he starts playing with his phone saying his roommate/fiancé is texting again. "Oh God another forcible errand?" That was my first mistake, I wasn't forced to any of this. But living sober in a drunken town the loneliness started to creep on me after a while. I'm strong in my recovery, but the mental health aspect of my life could still use some work, I am only human right?
His phone rings and let's guess it, who is his on the other end? His roommate!
"Honey come home the sorority wants to see you!" What I did next was simply looking for a fight. I didn't know his behaviors after this five months apart and he was sure as hell respectful and clean around me when we hung out last semester. So I followed him in my car to his place as he said his roommate had cooked dinner.
He says to me, "There is real dinner, real food, and real dessert!" and me being in college I thought, "I'm in! Free food? Yup."  The night was a little sketchy but hey I had enjoyed myself with the video games up to this point. I was getting more of the same PLUS free food at his place! So, I followed in my car.
I arrive at his apartment and we open the door. There were roughly ten sorority sisters in the room drinking booze. Okay, this was probably expected but I hoped not. So I go to the other room for only a fraction of the time, not even thirty seconds at most, and then make my way to the kitchen table trying to keep it out of sight out of mind. The next thing I hear is, "Flakka is an amazing drug! Remember when I overdosed on bath salts?" Then there was the inherent spark of a Bic lighter and a bowl of weed was lit...
I get up kindly and immediately grab my things to leave. I would've been out of there before the smell could hit my nose, but I hear one question from the sorority sister, "Why can't we do this?" My answer is that "I don't feel I need to defend myself, I am just leaving." It was awkward and I knew this was a bad situation and leading many away from addiction, the five months had done my friend wrong, as I landed in myself back into another situation surrounded by addiction. This is one of the pitfalls of living in a drunken college town… you never know when someone new will succumb to addiction, and apparently this was it for my friend and his roommate. A lot had happened in the five months we were gone from each other.
When I said that I don't have to defend myself one replies, "Yes, you absolutely do!" I then think okay, this has to be the drugs talking. I can control myself for one answer and then I speak. "First it's inappropriate to do this talk in front of strangers, bath salts are dangerous, haven't you seen the walking zombie videos? And for why I'm leaving it's because I'm five years clean off of heroin! I will not sacrifice my recovery." What came next was impressively asshole-ish and judgmental.
"You're a dick! If you ever talk like that to anyone, here again, I'll kick your dumbass out of my house. Do you understand me?" I was told by his roommate/ranting little fiancé.
All I can think is, first off why am I being talked to like a child? And second off, how am I a dick for leaving because I don't approve?
I reply, "Well, I know a lot about addictions and I don't want to take a chance here, so I will leave." My ex-friend quickly reply, "Well she (person on the couch) is an EMT she knows way more than you do," as they all laugh at me. I brush it off, taking no more than a thirty-second conversation and I leave. Proud of myself I come home to where I feel most comfortable. I go to my wife and a recovery network… you guys and gals!
I sat here and I wrote. I wrote because I knew someone needs to hear the dangers of living sober in a drunken college town. This could even happen to someone not in a college town.
It's very prevalent here to know someone one minute and then see them overdosing the next. The parties outside my townhouse have paid DJ's and kegs, but I chose to tune into you all on Substance For You and Your Inner Addict.
Who do I turn to? I call someone in recovery and I, just as human as you, talk about addiction recovery as if I were at a meeting. The best thing about this community is if I need a meeting and there isn't one around at one in the morning, all I have to do is message someone or call someone on this website and we can have our own.
The possibilities are endless with a community like this if you reach out to each other. That is the power of having a 24-hour recovery network.  YOU are always there for ME and I'm always there for YOU!
I would say I miss my friend and was surprised by this. But I would also say I've seen this before and am used to this, and not surprised. I know how to deal with these situations.  If there is one thing I can do by reiterating this situation to you is to tell you how to get out of it clean and sober. So, here are my tips:
1)      Ask questions when you feel uncomfortable
2)      You never have to stay longer than you have to
3)      Be Timely and know your boundaries
4)      When your boundaries are crossed make no hesitation to get the Hell out of the situation
5)      Just saying no may sound easy but you may want to respond
6)      You don't have to give them an explanation (although I did, I was okay with that, you don't have to be)
7)      If YOU feel something is wrong to YOU then do what makes YOU comfortable
8)      Always drive yourself because at least you know YOU are sober. You never know who may be doing what
9)      Don't let someone talk down to you, just get up and leave, you're better than their drunken rage.
10)    Sobriety will not be compromised through anger and it will not be gained through staying. Just get out.
11)     You are allowed to just say no, but if that doesn't it may be better to say nothing at all and just leave
12)     I'll say it again… JUST LEAVE.
13)     Afterward go somewhere you feel comfortable
14)     Be that place after that you know will calm you down
15)     Give it five minutes of calming down and talk to someone who may have dealt with this and can help you deal with it
16)     The smartest person to talk to may be someone else in recovery, too
17)     Never, ever be ashamed of the decisions you make because of situations like this as long as you're clean
18)     You feeling okay is better than them feeling okay, you're the one who's recovery YOU are worried about
19)     Don't think/worry about it too much, let the next day come to you          with strength
20)     And always remember YOU ARE WORTH IT!
PS.
There are plenty of more tips on how to get out of a bad situation as a youth,
 a young adult, or even an adult. I have plenty of more stories like this from my recovery since I have lived on or near a college campus for 3 years now fulfilling my degree. I will continue this series next with my experience of living in the dormitory. The first day of living in an upper-class dorm couldn't have been more of a wake-up call than this!  For part two go here– http://substanceforyou.com/my-first-day-sober-on-a-drunken-campus/