The Substance For You Saga Pt. 20
For part 19 go here- http://substanceforyou.com/the-substance-for-you-saga-pt-19/
A Powerful Influence with one last Lesson
Studies / Reading + Writing
Although I still felt like I was lacking something, I began to read more and more once my classes at the University picked back up. I wasn't just reading textbooks, though. I was reading many other things, too. I started reading many self-help novels and many novels on people who have journeyed the same route I had with my addiction.
The first book I picked up for fun/help/inspiration was Tweak by Nic Sheff. This was where I had a turning point in my recovery. I was reading and writing at the same time. I was a big fan of the books on tape and Nic happened to have Tweak on Audible! I was jotting down my story as parts of his would coincide with mine; it was truly a healing process. It hurt a lot, many of the stories were triggering and right down to the bone, but I pushed on jotting every little thing I could remember from my journey to his. I could say that his book was one of the most influential books in my addiction recovery to date. Even though I had a turning point there was still one more life lesson to be learned.
In mid-2013, I began to write my first book after reading Nic Sheff's "Tweak" and David Sheff's Beautiful Boy. Both of these books were recommended by my father who was also going through his recovery from my addiction at that time. Some would say we shared similar paths (Nic, Mr. Sheff, my father and I). How did it all happen, though? Did I just up and write a book about my journey overnight? No. I had all these scribbling's and scrambled paragraphs written in my word document on my computer. I probably had fifty different rough drafts of an odd assortment of different titled books during this process. It wasn't easy. So, the process began.
I started asking professors at the University and I had came across one who seemed to have "been there, done that." I asked the one guy who was just off the walls rampant with his engagement to the students and putting his own story out there to help us learn. I asked my communications teacher who was published how he wrote his book. He gave me the best piece of advice I could ask for. And keep in mind communications was the one class everyone in college dreads… public speaking! But the best experience came from getting out of myself; it was awkward yet it seemed to be helping more than it was hurting. As we talked often after class and I started discussing wanting to write a book he goes: "Are you ready for it?" I said, "Yes, please tell me!" as I really didn't know any other way to put it! He then proceeded to
look at me funny and then says it…. "Just write. Write until you can't anymore, about anything you can!" I said to him, "That's it? That's all the advice you have for me after telling me about an 800-page book you wrote?" He replied simply, "Yes, you'll see. Just sit down and write it out."
So after reading Tweak by Nic Sheff and finished the book of my so-called turning point, all I did was sit at my computer with a blank slate for days. Once I couldn't sit anymore I read the book again and then sat once more. I screamed at myself, "You did all that and have nothing to say for yourself?" as I closed my eyes and pictured the most triggering image I'd been through. No matter how painful that moment was, I felt like I either snapped or I got it… it was one of the two. But then I wrote the first paragraph and from that point on I didn't stop writing for near eight hours a day for nearly six weeks, until finally one day I had three hundred pages single spaced word document filled out for a manifesto of my life chronicling my Illicit drug abuse. It was finished.
I started to get obsessed with my story and spent nearly all of my six weeks sitting, as another addiction had arisen, whether it was healthy or unhealthy it had to be told. In the immediate future, it became unhealthy, as I needed to learn how to moderate my writing. But for the long run it was the best thing that ever happened to me once I learned the key, "moderation."
Although there were barriers to cross first as the six weeks of sitting did my body no good. Before I could learn this moderation, life gave me a lesson in why you need to have it first and foremost or you'll end up killing yourself from the insanity of it.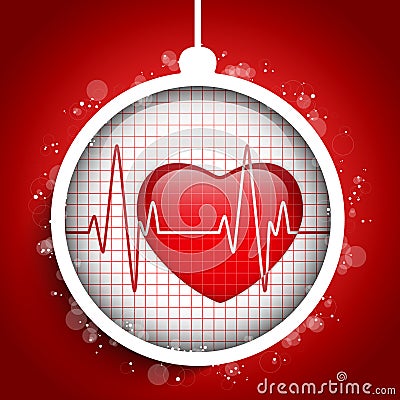 I ended up in the hospital over my Christmas break and my third anniversary sober. I spent so much time lying down in my bed writing or in my chair slouched over a desk that I developed blood clots in my superior and portal vein. They called it a superior and portal vein thrombosis from a lack of movement and a genetic Factor 8 disorder. Who would have thought that the one thing I tried to do to better myself I still overdid? "This was the last mistake I'll ever make," I told myself as I sent my book off to the editor from the hospital bed on my fourth year clean.
The superior and portal vein thrombosis meant that I have two blood clots in my liver. This gave me some down time to reflect; after I thought I'd come so far I needed to do some more work, as the book was already sent off becoming what it had to be for not only me to heal but get out there for others to read and heal, too. So, while in the hospital I contacted the necessary people from my little
black book and got a friend to do illustrations for it. He was a friend from high school but now works somewhere in New York… he claims the Times, but we have since fallen out after the book. I truly got my life together after a billionth wake up call and third near death experience since getting sober. This didn't' stop me, though. I immediately went back to school after being in the hospital over my entire winter break and did even more with my writing, ideas, and grades I'd ever thought I could…
For the SFY Saga Conclusion and Pt. 21 on my personal recovery journey, who I am, and where I am today go here- http://substanceforyou.com/the-substance-for-you-saga-pt-21-the-end/