The Substance For You Saga Pt. 19
For Part 18 go here- http://substanceforyou.com/substance-for-you-saga-pt-18/
Clean but Still Recovering
Years clean but true Recovery just Beginning
Only three and a half months into my new onset recovery from the autoimmune disorder I said enough is enough. I couldn't stand sitting around waiting for recovery to hit me this time.   When I waited around last time the only thing that hit me was another illness. It was time to get my ass into gear. It was time to start working for the recovery I had so desperately desired.
A light had switched on inside of me.  I felt like I was ready to conquer and not divide.  I was ready to bring it all together. I did what anyone who wanted to gain a respectable body and peace of mind would do.  I got into the gym to rebuild my damaged nerves. I was going from anorexia to big and buff. I thought it would help, which it did BIG time.
I hired a personal trainer for five sessions a week. This was the safest route to go because me? I didn't know moderation. If I exercised on my own I would most likely damage myself again. So, I hired someone close to the family who had a degree in PT.
We worked on my entire body.  We didn't leave any stone unturned. I went from barely lifting any weight to being able to power lift in no time. I was healing and working on helping myself.  this is exactly what I needed to gain, a better mindset in early recovery so I could set myself up for long-term betterment.
The neurologist said he'd never seen anything like what I'd done to my body, both before and after. During my training sessions I went from anorexic to utterly healthy! I went from 205 pounds in weight and bench pressing 165 pounds, squatting 145 pounds… too much, much more.
At the end of my three months of training, I was benching 285 pounds for three repetitions at a time at 5 sets. I was squatting 350 pounds for sixteen repetitions. I put on 60 pounds in body mass and had completely rebuilt myself. I went into complete beast mode and still retain most of
my muscle mass to this day.
It was one of the best moves I'd ever encountered. Regaining my psychical health took me one step closer to proving goals and regaining my mental health.
Once I knew what was right and how to go about it I was able to find a way into other parts of my recovery like eating properly, speaking to people without disrespect, and most of all respecting myself on all sorts of different levels.
Once again recovery was working in mysterious ways. I would have never gotten into good shape if I hadn't been in the worst shape of my life! The autoimmune was a blessing in disguise. I went from someone who was a dry drunk and stuck in his ways, to a complete wake-up call. I'd finally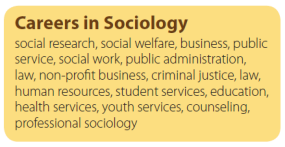 started to realize what recovery was all about!
With my health going so well and getting the clearance from the doctor to go back to the University. I went on my way to finishing my Bachelors degree in Sociology and Substance Abuse.
I went on to taking my first classes back at the University with my new skills in music, writing, focus, learning, teaching, and staying healthy. What else could a guy want for his recovery? Life was getting good…
For part 20 continue by clicking here- http://substanceforyou.com/substance-for-you-saga-pt-20/