The Substance For You Saga Pt. 15
For part 14 go here- http://substanceforyou.com/substance-for-you-saga-pt-14/
Mental Health Pt. 2
The Mind's Eye
I battled mental health issues for an extremely long time. I battled mental health longer than my addiction, and who is to say which caused which. I couldn't control the racing thoughts I had, but the best decision I made was to get 100% clean and sober. Not relying on mass pharmaceuticals for this "magical" cure either was a huge step because the cure lied within me, not a pill, or a meeting. It was amazing how many medications the psychiatric unit wanted to throw at me! It totaled upwards of 9 medications three times a day for getting off of drugs. The doctor claimed that I had upwards of 15 different psychological disorders that needed immediate treatment! I didn't buy it… literally. Maybe I was just detoxing off of drugs? Anybody still seems to, or want to, notice that? Nah… well they were getting me to prescribe to prescribing. It clearly wasn't right, and this mass endorsement of pharmaceuticals was a scam.  The only thing I had to be on was what I was on to save my life, sanity, and hope from the medically induced Tourette's Syndrome.  (Side note:  Thank you to the "Specialist" wherever you are, however you're doing.  I wish you well in the most humblest of ways for saving my life not once, but three times!  You are truly a miracle of God, and if you read this thank you… *Yes spoiler alert, two more to come*)
I finally had gotten myself enrolled back into the community college near my house and the first semester was only part-time. I did the best with what my brain could handle. My father urged me to take it slow, well, because I was moving slow all the time. I was still classified as the walking zombie and abstract thoughts didn't come easy to me.
I took technical classes because if the rules were laid out for me at least I didn't have to do any critical
thinking at this point. At least this was something I could comprehend, the meek I was, still recovering on my own time.
I took a computer class (which I got an A- in) and then I took an entry-level mathematics class (which was unadvised by my therapist). My therapist said my brain wouldn't be able to comprehend the abstract thinking that numbers gave me. My therapist was completely right, and I had the feeling of being broken by the bitterness my mind gave me. I struggled to comprehend the entry-level class and was too weak to admit it to anyone until it was too late to withdrawal. I've never failed anything in my life, well, maybe except using drugs.
I was he kid who passed his pre-calculus (with trigonometry) final exam in high school—while being drunk and stoned—with an A. Then now I had to come to terms I've done some real damage. I had to come to terms with the fact that I failed out of a lower level math class in my first year back to a community college. Now to spite the fact that I failed, I can say that I wasn't happy it was community level! I was raised in an upper-class family; I was expected to do big things, like continue my degree at the University of Michigan. But, I was too busy failing out of an entry-level course at the community level. Could it get any more bitter sweet? Recovery where are you?
I gave myself some time before attempting any more classes like that, I sure as hell needed it in order to get my mind straight enough to get something to stick! But, once I went back to it and found some writing classes to take on top of the seemingly more difficult ones to me, I started to grasp the concepts. It seemed writing was my safe haven, it was a place I could work things out on my own time. Hell, I had a lot of things to work out, so the writing flowed! Writing was my saving grace and I gave it all I had, I was ready to be the man I always knew I could be. Thank you writing! You keep my heart still beating, my lungs still breathing.
I would study for hours on things like fractions among other things I did in early high school. It seemed tedious to have to go back to the remedials, but this is what made me who I am today. I was teaching myself how to live life again, the proper, healthy way. I was learning recovery in every facet and aspect I could, and education was a key in helping me learn this. I learned patience, I learned how to take things one step at a time, and I learned that life didn't work exactly the way I thought it did. I learned some of the most important lessons in life from the disciplines schooling gave and is still giving me!
When I finally passed my math class with a solid 4.0 and a 100% on all the exams I was more than astounded. I gained things from this achievement that I never thought I would… I started to believe in myself again and recovery again. It was a complete headache but the achievement was much more worth it than anything I could have gained in addiction! It was worth it!
This granted me some freedoms. The teacher who taught that course had been apart of this program called SI (supplemental instructors). She was asking me to be a supplemental instructor (which was a group tutor for all of her math classes) from my achievements. She was proud of me. Someone I didn't know very well came to be one of my best allies and friends in getting through the rest of my community level courses. I originally said no because of anxiety and in being mid-panic attack during the question, but I went outside and called my dad. He calmed me down and said this was the opportunity of a lifetime. He reminded me of where I had been and how hard I'd worked, but didn't know what I was working for. He reminded me that I didn't only work for this but I earned it through the service I was doing my higher power, and my support team in recovery and myself. So I walked back in with my head held high and took the position, and more…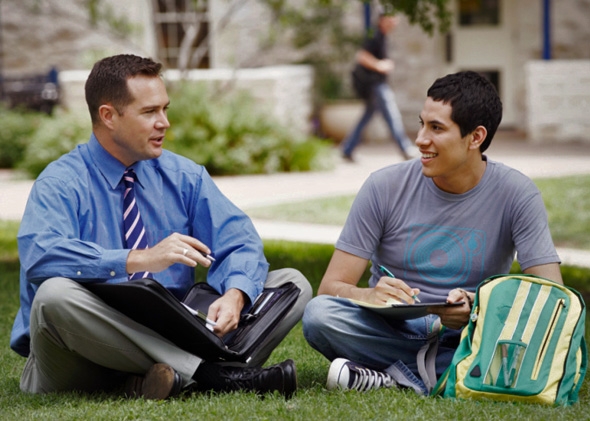 Today was my 6-months clean and sober and my dad said, "Don't you have to do Hospitals and Institution talks at six months clean with Narcotics Anonymous? Don't you need to do service work? At least they'll pay you for this!" I nodded my head over the phone but he knew I said yes anyways. It wasn't for the pay, this time I was out for more, I was out to prove a point… I can do this! I am doing this!
He proceeded, "Well, if you're not going to do that you should take this job and think about things like resume's and experience in the field with paid training." He was very convincing as he concluded, "Your grandmother would be proud of you," while she passed from lung cancer two weeks prior. I walked back into the room after handing my test in to her in only twenty minutes. I whispered in the teacher's ear, "I'll take the job, anyway I can give back I will. I failed this once before I'll be honest with you, but I'd like to help those people that where just like me. I just want to do better and help others do better." And, so begun the service work.
I started the supplemental instructor position at the beginning of the January semester only one month later. There was 50 hours of paid training, which was a really great experience, but I was so nervous! Not for the fact that I wasn't only taking two courses, but being able to string together a comprehendible sentence while public speaking made me cry inside. I remember one day during the training I was so nervous I crapped my pants in the middle of a lecture and had to go to my car for backup underwear. But, after everyone laughed at my "fart" I came back in to the lecture room with all the other tutors and finished out the lecture. I remember shedding a tear or two after they laughed at me but luckily they didn't see that or they would have laughed at me even more. No wonder there is stigmas and haters against mental illness! Can you see it? I can.
At the end of the lecture I was called up with five other people to do a "drill," and be apart of a training segment. Anyone else would think "good experience" right? Me? I was beyond scared straight.
In the drill we were to all repeat each other's name and five things about that person they specified, lucky I was last in line. We did the exercise twice, once with our own technique and once with the instructors. Somehow, my critical thinking came back into play [finally] and I stared at my shoes not the crowd. This was a nervous technique I developed while always keeping my head down. It's always been a force of habit but took the pressure off of "what ifs" and put it on listening to the objective. It's funny how the instructor's exact same tip the second time through the exercise [and purpose of the lesson] was the same idea. It's weird how our anxiety might actually make us stronger in given situations if we learn how to utilize it! I simply nailed my exercise both times! I got all of the names and items to remember about each person, and I was the last one in the line. Funny how mental health played a role in all of this… talking to all of you haters out there! I got you this time! It's my time to rise! Recovery is starting to pay off slowly but surely!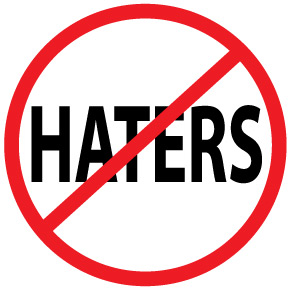 I started my time as a group tutor (SI) and it was strange, I always had the urge to fart in front of everyone because of my irritable bowels from anxiety. My stomach was a complete train wreck and I didn't know why it was churning so hard, or why these people who were here to get help from me scared me so much!
I ran into a few people who were struggling with their schooling and one other that made me struggle. It was kind of a triggering predicament I was put in by the odd similarities she provided me with.
There was a similar woman in the sessions with the same name and looks as my ex-nympho. I felt extremely uncomfortable and started to develop panic attacks any time she would walk through the door. "Marie. Hi! Can you, um…" as I struggled to maintain low tones. She came to every single one of the tutoring sessions that I had, and it started to become an evil infatuation. I pushed on with my lectures too scared to say hi to her, but murmur awkward nothings. I finished the semester developing an evil glare, but I was the evil glared great math instructor!
I got great results, yet, recovery working in mysterious ways testing my emotions and triggers once again.
Near the end of my time as a group tutor for remedial students I had a review, which I dreaded. My boss came in and told us how she would be grading our performances. It seemed like I gained some sort of ground back while staying sober, though. I commanded the floor, but also asked questions in a Socratic method esque to get students involved. I used props and even made some jokes about mathematics, too. One of my jokes being how 10 to the 100th power is called "GOOGOL," or something awkwardly hilarious of the sorts.
I saw my review after we were done with our work as tutors for the semester and my boss personally sent me a copy. It was sincere and nice of here, but the remarks were something I'd never seen before. I was ecstatic she would consider me to personally message, as I've never been shown this type of solidarity or compassion in a professional atmosphere!
I was rated the highest tutor among that years tutoring group. I was also rated amongst the highest my boss had ever had in efficiency. I don't know how I did it, but the best part was I was just staying clean and trying to move forward by helping people. Who thought an altruistic mindset could be so beneficial? Helping others helps me? This life of recovery was really starting to grow on me at first!
With my skills I had brought students who attended from failing the year before to my status, straight A's. I had done what I set out to do and stated at the beginning. I remember telling the teacher, "I just want to help people get from where I was to where I am." The best part was that I held true to my recovery plan, and it was working!
One student went from a 69% the year before and then to a 98% the year I tutored. It was purely awesome sauce! So, point proved right here that recovery could work in many ways, if you put in the effort, stay clean and do the right thing. Again, awesome sauce!
After that semester I had completed my general requirements at the community college and it was time to move on to the university. I applied to many universities as I had a 3.75 GPA after bringing it up from before when my mind wasn't so, up to snuff yet! I even put 3,000 hours of community service on the application, and my tutoring experience, too. Who said recovery didn't work if you didn't' work at it? I could have gotten in anywhere I wanted at this rate, but I chose a smaller school because I like the teacher-student interaction. Now I was off to put my big boy pants on. Next, I went to the University.
To continue to part 16 go here- http://substanceforyou.com/substance-for-you-saga-pt-16/