The Substance For You Saga Pt. 14
For part 13 go here- http://substanceforyou.com/substance-for-you-saga-pt-13/
After Addiction
Mental Illness
This stint in the halfway house lasted only a couple of weeks. A guy and myself from the house decided to scrap together what little funds we had and get an apartment in the middle of the ghettoville metro-Detroit area. He wasn't too bright and had a close head injury so was rather impulsive. He also had no car but did have a steady job. He would always walk to work, which was roughly 10 miles each way. But, that's what addiction does! You've got to earn your way back. The apartment was a change from the rules I was used to.  But now I was barred by the insanity of my mind and detoxification of psychoactive drugs. My system was still purging.
I told myself I can do this 100% sober and clean this time, it has to be, that I swore to myself! I moved out of the halfway house into my own apartment and tried to detox off of all mental health medication, too. I stopped heroin cold turkey, along with Seroquel, which I was put on for psychotic behaviors and borderline personality disorder. The Seroquel was supposed to help my sleep but I still remember waking up screaming from night terrors, "Someone save me!" was the most common.
A week later I was completely clean and clear of all mental health medication. I could feel that my body was fully purged, but the illness inside me had gotten much worse. I had that to deal with now. I felt like a schizophrenic. I had hallucinations and countless sleepless nights of mania and suicidal thoughts. It felt like I was living in an ulterior dimension of life; Pandora's box had been opened. Nothing seemed real anymore. This new lifestyle wasn't what I wished for but was exactly what I had gotten. I don't want to be deemed crazy, but what do I have to compare myself to besides using drugs again? "I don't know!" I screamed back to myself.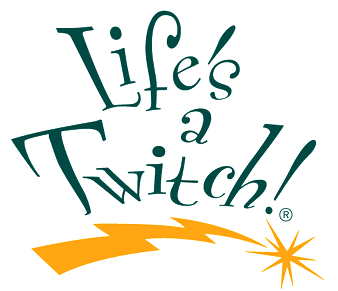 At this stage in my life I started to battle true insanity. From the detox of Seroquel–which inhibits your dopamine–as well as the detox from heroin I'd given myself one of the rarest forms of Tourette's syndrome there was. My body started twitching uncontrollably in my face and legs.
My face was the worst. If you looked at me it looked like I was blinking thousands of times in a second and then after a repetitive cycle I would hold a squint for ten straight minutes. This were muscle spasms to its worst and it hurt. I started to get the feelings, "This is what chronic pain and mental illness were truly like." Who knew they would combine themselves into an induced panic disorder soon! "Dammit."
After my father forcibly took me to a neurologist—even though I swore I could do it myself—he said I had what was called medically induced Tourette's syndrome. The neurologist said that he'd never seen these symptoms himself. The doc was convinced and told me how lucky I was that I came to him at this point in the symptoms, or even my life.
The neurologist started me on a dose of blood pressure medication, which was also used for children's pertussis. It took three weeks to build up in my system. I thought I could be clean of all things…
There were two forms of this medication and the first he started me on was patches. It felt like I was slapping on nicotine patches; struggling to keep them on in the shower. Then once the tolerance was built for the patch he would switch me to the alternative pill form. He messed with the doses as the symptoms fluctuated due to my life stressors. I didn't want to take any medication, I knew I could do it sober, or so I thought… but it hurt too damn much!
What gave me a peace of mind was my sponsor reminding me of the guide, "In Times of Illness," as prescribed by Narcotics Anonymous. He convinced me that I was truly, truly ill, and that if something were to kill us or make our life so unbearable that we want to die, then certain life saving medications were okay. I told him I'd rather die than do either.  My sponsor told me that I was left with no choice…. "Are you a doctor Brian?" he asked as I responded, "A doctor of my own body!" Big Sponsor J. looked at me like I was trying to repeat old behaviors.
"Where did that mindset get you before?" he asked. I replied, "A heroin relapse… okay maybe you're right." Ten years clean from heroin speaks for itself (Big J's clean time).
After hearing this from J, and the neurologist telling me how unbearable the Tourette's could get for my pain and mental health without medication, I caved and took the blood pressure medication. I felt weak, but grew stronger as the symptoms went away. It did in fact lower my high blood pressure from the obesity. My health gradually improved but this sure as hell wasn't the end of my struggles!
Mental health is nothing to joke around about. So, I listened to someone who knew a little more about it than me.
The neurologist knew what he was doing. He had a background in addiction and mental health. It was lucky that I found him, but I was luckier that he listened to me and didn't throw me out of the room for some scandalous idea of a rare illness.
He took an hour with me to about the symptoms and the life I was leading. He told me his mental health issues and how he had Tourette's syndrome himself. To this day I call him, "The Specialist" because of how special he has been to my recovery. I've not trusted many doctors but this man deserves an award, a notice, and a thank you for saving my life this first time and two more times after this.
Pretty soon the twitching started to get under control. It seemed that I could come back to a state of normal after a couple of months of extreme hell. This is when my recovery started, at the very, very bottom! I started to climb with little I had, but sometimes I felt that wasn't even enough. As some mental symptoms got better I still felt complacent and depression and insomnia got the best of me when the other mental illnesses didn't.
Drugs caused these symptoms but who was to say that I wasn't using drugs to cover them up. The big argument is always which started first? The addiction or mental health issues. Where do I start?
The bottom was the perfect starting point. I didn't know anything at this point in my life other than I swore I'd do it as clean and sober as permitted by my health. I had to or else I'd die, even the specialist told me that.
"Son, don't go back because if these are your symptoms now I can promise you won't come back from another!" The specialist urged me to stay clean and sober for good with his utter support, personal number, and ever lasting faith. Even though I was clean until this point, my true recovery didn't begin until I was ready for it. I was ready now! It was a true rough start but I dug my own hole and now it was time to start climbing back out… very, very slowly.
For The Substance For You Saga Pt. 15 Go Here- http://substanceforyou.com/substance-for-you-saga-pt-15/