There is a new fad coming around called "Sober & Dry Bars." I think this is a fabulous trend and this is why:
Basing my hometown work in Detroit, Michigan I am cultured by many things about addiction, in, and around the city. But, one thing that has been catching my eye lately is the rise in those helping people in recovery. Living on the outskirts of the metropolitan area of Detroit I'm graced to be in-between Detroit and Ann Arbor, two of the most diverse cities in the areas.

Ann Arbor, which is hometown to the University of Michigan Wolverines, and is a very vibrant, artsy, and joyful town full of a diverse demographic, I'm seeing a new trend come into play more and more: "Recovery Support."

Many of people in the Ann Arbor area are versed with recovery, as well as addictions, and the struggles of them as well. They are also versed in the city's upbeat networks of recovery programs and positive outlook on recovery in the area too.

From reading an article on Michipreneur.com [Noelle Sciarini 1/22/15] a headline caught my attention: "New Ann Arbor Dry Bar Offers A Twist On Classic Beverages."

Well, first off I think this is AWESOME!

As I go on reading the article I am more and more intrigued into finding out what this "dry bar" has to offer to the sober and recovering community! So, I did some further investigating.

The owner of Mighty Good Coffee, Nic Simms, was looking to advance the café space they had from one of their coffee shop ventures. So, Simms whom had heard about Europe and the U.K. creating things like "Sober Bars," decided to take on the idea himself. Simms said that the test run of the new idea was "overwhelmingly endorsed," on their December 5th trial run! What an awesome response from the community, to such a great idea!

Showing how good the idea is Noelle Sciarini goes to summarize the general responses and demographic responses to the dry bar as such:

"A crowd of people, including teenagers, pregnant women and other sober individuals, partook in dry "inventive alternatives" that first evening. It immediately became evident to Sims and her family that there was a market for this type of event."

This excerpt is a key point that I try to bring up about the demographics involved with addiction in many of my other articles here at Substance For You. It's great to yet again see the correlation between all of these addiction and recovery topics! It shows the true science and truths behind all of our arguments here!

Dry bars are helping people like youth, pregnant women, among other sober individuals to explore safer routes for their health!

It's wonderful that this dry bar can back up our data with their idea and branding alone! It's an all around wonderful performance to all!

To further elaborate Nic Simms goes on to say:

"The combination of being a part of the recovery community, wanting a new creative outlet, and being compelled to do something to create a space for non-drinkers (especially young people as I have two teens) all served as the fuel for the spark."
Great job Nic Simms on your stellar creation! You have my backing!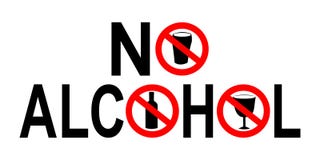 When I have the time I will stop by for one of your dry drinks! We are basically neighbors and I am looking forward to meeting the genius behind the idea! I'm glad your idea is so close to home with, recovery AND location!
We need to help this idea branch out to other communities where addiction and recovery seem to be prevalent! This is by far one of the best ideas I have heard in a long time and can help many of people! This is a true safety net to those who are in dire need of it! This idea could potentially go viral and help thousands!

No more "tempting" to go to the bar and order a coffee for a caffeine buzz and being thrown into an awkward situation (for those who try it!). The dry bar is the perfect hangout spot, and I look forward to spending some quality time getting to know the new, and exciting scene!

For everyone else in the area, go check out the Brillig Dry Bar! And those not in the vicinity please contact your local vendors to create similar ideas for you and your loved ones in need of a sober hangout spot!

Again, applauds to you, stellar idea!

To close the argument there has been great fan and customer response to this and this is owner Simms explaining:

"People are so completely joyful and excited to be a part of it [Brillig Dry Bar]," Sims said. "I think an ongoing challenge will be growing at a pace that we can support and still meets the need of the customers with the right staffing level."
For more on the Brillig Dry Bar visit their website at brilligdrybar.com. They offer music and sunny drinks, as well as game nights, lunch-ins and many other fun sober things to do! Again, I give you many applaud!
[Information courtesy of brilligdrybar.com & michipreneur.com. Noelle Sciarini. New Ann Arbor Dry Bar Offers A Twist On Classic Beverages. 1.22.15]