In a World of chaos and turmoil, surrounded by the current state of the heroin epidemic, it's safe to say that proper—or even luxury—recovery and treatment centers are the most undervalued tool, today.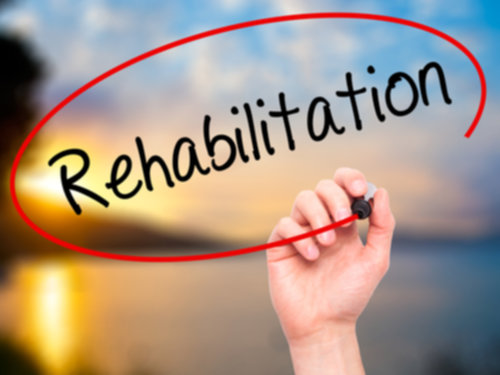 There are ways a treatment, or recovery center, should act in order to responsibly care for the sick and suffering addict. And the truth to why many treatment centers are undervalued is because there are many other treatment centers that do not meet up to standards of quality.

I've known that many treatment centers around my home area in Michigan do not incorporate any form of a luxurious setting to rest and recover your mind, body, and spirituality while battling early recovery, in addiction or co-ocurring disorders. Nor, do they meet what I would call an average, C+, quality grade either. 
The source that needs the most investment in your recovery is directly after escaping addiction and choosing freedom; to join recovery. But, most are not given the access they need to proper forms of that very recovery and treatment. Some, not all, are thrown into a closed off b
ox, in a room where you're to only recite readings, do some art therapy, and have time to contemplate what you've done; which will lead to resentment. I personally have had bad experiences with only having access to detox or outpatient settings that were surrounded by all or nothing thinking and not actually helping treat the disease of addiction.

In my area, many treatment centers have gotten bad reputations for way worse reasons, and have inciting relations on many levels; if you catch my drift. I've gotten notions from friends who are habitual with attending terribly run treatment centers, and they are either dealing with snuck in drugs or sexual relations do to the cohabilitation and under staffing.
This is not what I would call proper care, and it's the exact reason that I say that treatment is undervalued because they are setting a bad reputation for the centers that are really doing a standout job on helping move many recoveries forward, for those who are in dire need.
So, you would ask, "What does a proper center look like?"
"FOR ADDICTS, BUILT BY ADDICTS, RUN BY MENTAL HEALTH PROFESSIONALS"
-Chris Ferry, Boca Recovery Center
I've asked the owner of a luxury treatment center "for addicts, built by addicts, run by mental health professionals," and leader extraordinaire, Chris Ferry, what he feels sets the center he owns apart from the rest. And he answered in fashion about Boca Recovery Center, as well as the recovery capital of the World; Boca Raton Florida where he is located. He answers as such:
"We want to treat the addiction as if we are dealing with what it really is; a disease. We are a facility for addicts, built by addicts, run by mental health professionals. And with knowing this, we can find the true nature of what needs to be treated and how to deal with that properly. Just like you wouldn't tell a suffering cancer patient that it's their fault, to get out of chemotherapy, and man up! We treat the disease as if it's just that, a disease that needs a professional point of view, as well as the view point of someone who's been there and done that. And that's what I personally bring to the table, as well, with my personal journey in recovery. Being in the center every day, interacting, and vigorously working hard to make sure that the quality of care is purely holistic is just a way of life if we are going to truly help our society heal!


Boca Raton, where we are located, is known for being the best setting in the world for recovery for a reason. And as you come to our climate you see palm trees, crisp ocean fresh air, and a facility that isn't going to lock you down, but guide you in the right direction, instead.


We set our members up with residential living. My team and I set up the center where we would actually live in it because the quality is so great for our clients! Our clients are treated as respected friends and even family when they come to us, so we want the care to be the best! We equip the facility with full Tempurpedic beds, providing top of the line transportation to and from the facility where they are met by behavioral health technicians, who are trained and ready to help our new friends. The clinicians are also trained to a degree of masters in substance abuse treatments, where they are able to treat co-occuring disorders, as well! During the clients stay they have the ability to be taken to a near by gym if they see fit, six days a week, along with transportation to an outside AA/NA meeting. They have a lifestyle full of sunshine for its natural healing powers, known as Vitamin D. So, it's safe to say that all of your natural "feel good" chemicals are working to heal your body in a 100% holistic and natural way while you gain your life back from the grips of addiction and head over to the realm of recovery!


It's called holistic treatment for a reason, and a luxurious setting for a reason, too. We are helping tackle the disease in every aspect and not cutting corners. We are full body healing and creating that foundation for a lifetime of recovery, one day at a time."
-Chris Ferry, Boca Recovery Center


To learn more about the leader behind a great holistic center, go
"HERE"
to see about Chris Ferry, or,
"HERE"
for Boca Recovery Center!
And, for a little more of the mindset that Chris is talking about with holistic healing and how an addict should be, and is treated through his care, view this video on the "Cancer VS. Addiction" debate...
 (I do not own the rights to this video, nor do I wish to steal any information. This is purely educational and is not sold in any way and can be found full stream via YouTube.)