For part one by Matthew Peters tips on Depression go here- http://substanceforyou.com/tips-on-overcoming-depression/
Depression is something that has been apart of my life since I can remember. Its dark cloud always followed me around, angrily pouring depressive rain into my life. My depression made so many aspects of my life grey and bleak. Even the things I loved most suddenly didn't matter to me at all. I
couldn't find pleasure or joy in anything. Depression stole so many years of my life that sometimes I wish I could go back in time and change things. I wish I could go back and tell my old self all of the things I know now. I know for a fact that it would have saved me a lot of suffering and sadness. I, however, cannot go back in time. I can't change what was and what is. I can't take away my past suffering. All I can do now is life my life to the best of my ability, applying the things I have learned along the way to my way of coping with depression. I can also pass some of these tips along to others so that they may avoid some of the anguish I dealt with for many years.
[For Jordyn's personal story on living with depression go here– http://substanceforyou.com/a-not-so-typical-depression/ ]
The following are some tips that I find helpful in dealing with my depression.  I hope these work for someone, but I'm unfortunately not a psychologist (yet) so please do not take my words as treatment. They are simply some tips that I would give to myself if I could go back in time. I truly hope they help.
Seek Professional Treatment
Seeking professional treatment may seem like an obvious step but many people do not seek the treatment they need. I personally recommend seeking treatment from both a doctor and a psychologist/therapist for dealing with your depression or other mental illnesses. Doctors can help you get your chemical imbalances regulated with medication while a psychologist can help you cope in other ways, such as with psychotherapy, cognitive behavioural therapy, etc. Making changes with a psychologist can help supplement the medication giving you double the chances to be successful in treating your depression. In fact, studies show that those who pair anti-depressants with some sort of therapy are twice as likely to deal with their depression than those who only used medication or therapy alone.
Stay Open-Minded
I know that not everyone is comfortable with taking medication for their depression, but my second tip to you is to remain open minded. Anti-depressants can help a lot of people in dealing with their depression. Try to remember that depression is the result of a chemical imbalance within the brain that causes your depressive symptoms. Just as someone would take medication for a heart problem, people should be able to treat their mental illness with medication without the stigma attached. To those who may be embarrassed to go on anti-depressants, don't be. You're simply treating an organic problem within your body. There is nothing wrong with taking medication when you need it, as long as it is taken as prescribed for a legitimate problem, which to me, depression is.
Involve Your Family
In my early years with depression, I was completely in denial. As I came to terms with the fact that I had depression and might have it for the rest of my life, I was still horribly ashamed. I felt that something was wrong with me morally and fundamentally. Over time, though, as I have dealt with my other mental illnesses, I have come to realize that there is nothing wrong with having depression. It is as much of an illness as cancer is. Since I have accepted this fact, it is something that I have begun to be more open about within my personal and family life. I used to keep my depression a secret from almost everyone in my life. Now, however, I am honest with almost everyone in my life and I have benefited from it so much. I am now free to openly communicate my emotions and struggles with those close to me. I'm not saying tell the whole world if that makes you uncomfortable, but involving close family or friends can be such a huge turning point in the treatment of depression or any other mental illness. It opens up lines of communication and provides you with more supportive people to talk to. Involving others in my treatment plan and therapy has helped me to not feel so alone. I know that at any time I can talk to someone close to me. I can also bring them to appointments when I don't feel confident in going on my own. There are many positives to including them.
Write
Any form of writing is therapeutic, but I find that keeping a journal is one of the most important things I do to cope with my depression. Writing allows me to sort through my emotions and to then get them out on paper. It also allows me to track my progress to see how I am doing from day to day. For me, keeping a gratitude list with my journal is also especially helpful in dealing with depressive thoughts and emotions. Writing down the things—big and small—that I am grateful for each night shows me the abundance of joy that I really have surrounding me. Keeping this list helps me to keep perspective on dark days. It also helps to pull it out when I'm having a particularly depressed day, as going over it helps me to see that I truly do have a lot to live for.
Re-explore Joyful Activities or Try New Ones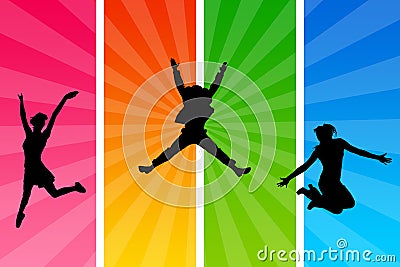 Depression can take the joy out of everything. I find that it helps to continue doing the things you love, even if you don't feel like doing them anymore. Doing things that are enjoyable help combat depression and boost your mood. It's also helpful to just get out of bed or out of the house. Depression typically makes you want to do absolutely nothing and caving into that want only makes things bleaker. Getting up and out helps to make you feel better about yourself and your day. It also keeps you from laying around being stuck in your own depressive mind. Plus, as you start to feel better, the joy will start to come back to the things you're doing. If you don't want to do the activities you used to love, try new activities. Getting out and being around others can help to boost your mood. It also forces you to be more active, which increases endorphins, naturally boosting your joy. Lastly, getting outside also provides you with vitamin D, which can also help to combat depression.
Get Social
Another thing depression does to us is keep us in isolation. Forcing yourself to get up and do things that are social will make you feel better for a few reasons. One, you won't be isolated like your depression wants you to be. Being alone only makes you feel worse and makes you feel utterly alone. And secondly, being around others and interacting in a social manner helps to boost your mood too. Other people are likely to make you smile and laugh. Even if you have to fake it, the action of smiling creates natural boosts in your mood, much like exercise does.
Care for A Pet
Animals are very therapeutic for many different things, including depression and other mental illnesses. Caring for an animal, amongst other things, gives you a sense of purpose. If you don't want to get out of bed in the morning, caring for a pet will force you to get up and moving. The action of caressing a pet is also shown to increase the flow of your feel good neurotransmitters, making your mood improve. Animals are also good for forcing you to get outside and to get active, two things which are shown to help fight depression. On top of that, animals are great companions and will help you to feel safe, comfortable and loved.
I truly hope that these tips will help to create some joy in your life, therefore, helping to fight off your depression. Remember that on top of these tips it is important to eat properly, get lots of sleep and to remain physically active in order to maintain both health and mental health. I hope that some of these tips will help you to cope better.