Hey dad, it's been a rough journey hasn't it? I've written a lot of article on mom and how she felt going through my struggles, but I haven't given you the respect you deserve and acknowledgment you've never asked for. And dad, I know you don't need it but I really want to say these things. I know you don't even want it to some extent, but I just have to say you've been the best dad in the world to me and have never, ever given up on your children! So, from the bottom of my heart, thanks for being there!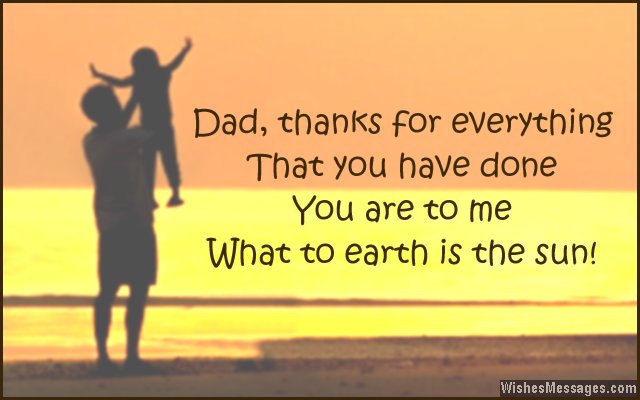 Do you remember when I was struggling my hardest, right when I got sober? Those times that everyone doubted me and cast me out of the family, the time I lost all of my friends, and the time that I had no where to stay? Yeah dad, those times… Well I didn't realize it at the time, but you never cast me out, you never batted a sour eye, and you always, I mean always, looked at me as the same son you knew growing up asking you to play catch in the yard.
Remember all the times you didn't need to prove your love to me, but did anyways just to make sure I felt it, taught me to grow later on and let others know the saying you taught me, "I will love you until you can love yourself." So do you know that I remember all of the times you would call me just to say I love you, but I was too hurt to say it back because I couldn't love myself at that time? That changed a part of me to where I started loving myself again, because you did that, dad.
And how about when I lost all of my friends? Especially the time I lost my closest guy friend I had. You took him a note straight to his front door step, the note I wrote, saying why our friendship was over. Thanks for giving me that strength, because I know if I didn't have someone to help me then, I might not be sober today. You were strong when I wasn't and that will forever be a pivotal moment in my recovery… well our recovery.
There were other things you did too, especially when I was feeling lonely. I remember you took me to concerts and did all of the things a healthy relationship needed just so I wouldn't feel so alone. Thanks dad, you're the true rock star here! But the most humbling part was when mom said I couldn't stay at home on Christmas Eve 2010. You still found me somewhere close to stay within only an hour of trying. You tried so hard to make sure my recovery process went as gracefully as it could so early on, and heck, you still are! I didn't realize it at the time, but if I remember correctly, you were on the phone with the sober living home owner begging and pleading for me to get any spot! Dad, I cannot thank you enough because I'm not sure how far in recovery I would've made it if you didn't always go the extra mile, and then hundreds more!
But it doesn't stop there dad. You did what is hard for most parents because the parents think they need to be strong and tough. They think about keeping that barrier up for protection. But in my time of struggle and need, when I was first recovering, you shared your struggles with me. It made me feel a little less alone and like I could get better because you are such a great man today! You have always been my best friend, like Grandma was too. I know she'd be so proud of us with me having five years in recovery now. It brings a smile to my heart that you had such a good mother to teach you to be so good to us kids, and mom too. Thanks dad, it truly doesn't go unnoticed!
What about this stuff too? I mean besides loving to talk to you dad! Do you remember the times that you would purposefully make me uncomfortable in order to grow? You even told me it was happening the way it was on purpose! Like getting a job and going back to school… Two of the most uncomfortable things in my entire life at such an early stage of recovery, but hey, look at me now as I sit 3 months away from graduation. Mom can't get it out of her head about me walking down the aisle with my cap and gown on. And neither can my wife, to which a marriage wouldn't have been possible if you didn't teach me how to grow in life and recovery, dad.
Oh! And that getting a job thing I mentioned too dad! That really was hard work… mostly because I was so hard headed, as I think of it now, I still laugh. But, as I got myself out there more you would always say how proud of me you were. And it wasn't for the money, because I knew you'd always support me as long as I try, continue doing the right things, and work on my recovery. But see? That's apart of it, working on my recovery. In ways you gave me certain steps to work in my life and the idea of work was just to get myself out there, back in society, and building healthy lifestyle habits and relationships. Jeez dad, thinking back on it all I must have been really tough on you, but you were relentless in the paint. You were like the Shaq to my growing Kobe, until eventually when I stepped up and had my spiritual awakening, I took over the league and am making changes for everyone's betterment everywhere I go! Go team dad! It's all because of your commitment, a commitment of never giving up on what and who you love.
So do you see dad? You've always been there for me, and I know you didn't have it easy growing up, and I didn't make it easy growing up either, but you always stuck with me. You stuck with me because you're the best man I know. And today because of all of my new successes in recovery, business, and school people tell me, "Do you know you're just like your dad?" I sit back and think of how blessed I am to even be considered close to you. But, you know what? I try my hardest to be, because you're more than a best friend and father, you're the best role model a kid could ask for. I think even with our struggles of butting heads it's still the best relationship in my life. Those times of butting heads grow me stronger and tougher than any other conversations in my life, because you're willing to stick through them and see them not to the end, but until what happens next. Thanks for that dad!
I'll let you go now dad, but I just wanted to say this one last thing after talking to one of your best friends…
Your best friend and I were driving to pick you up at the airport and he starts saying all these things to me about you and how you mention me. I was a little shocked but I don't know why I should be! So I got curious and I asked… "What does he say?" Your bestie could only reply with great remarks! He said that all you talk about is how proud you are of me and your family; as I smile. He said that all you talk about coming home from the airport is "us kids." But he doesn't just stop there, he says that you're constantly promoting our successes and achievements! You're always saying how we will be far greater of men then you are because he sees our potential and how much you believe in us, truthfully and wholeheartedly.
So if any great parent could learn from this it's that one day, some day, some how your kids will truly appreciate these things more than any material objects. These moments are what make a family great, and you are the greatest family man I know. So if you think I'll be successful, it's because you made me successful through your loving ways. And I don't want to get too sappy here, but I couldn't have done any of this, where I'm at, without your continued and undying support. So, thanks for always believing in me dad.
This article is now to believing in you, dad. You're a really great guy so keep that stuff up, and hey! Let me ask it again… it has been a really rough journey hasn't it? But we did truly get through it together, loving, caring, as a family that you always knew we could be! Today we are really, really strong aren't we, huh? HeHe. So, from the bottom of my heart, thanks for always being there daddy! I love you!
Author note: This is just my story and many of you have either addiction stories or addiction recovery stories, or any type of struggle stories. But, what matters most is that we stand up, speak out and shout from the rooftop this is my story this is my recovery! Be proud because it is exactly what we need in this sobriety movement to make an inspirational meaning on society for future generations to come, and truly make an impact for betterment!
To share your story with some great people, in a great community please go here to share your story—> Click HERE to share your story!