The transition from rehab to home brings many challenges. We are stripped from the favorable conditions that promoted our abstinence. The 24/7 support of counselors and staff are no longer available to us. Staying clean in rehab is actually quite simple. Rehab is a comfort zone, a place of safety. Stepping outside of that comfort zone is scary to a new recovering addict.
I moved back to my parent's house when I got out of rehab. I did not have anywhere else to go. I've written before about my childhood growing up. Neither of my parents kept alcohol or illegal drugs in the house. My parents are not drinkers or addicts. Overall, it was a safe and positive environment. Would could possible go wrong?
The world around us continued to spin while we were out feeding our habits and addictions. Our siblings continued going to work and taking family vacations, our parents continued going out to dinner with friends, and our children continued growing up and going to school – with or without us. Finding where you fit in to all of this can sometimes be tricky. My family seemed happy to have me home again, but with my track record, there was a period of watching and waiting. Is she for real this time? Is she going to relapse? Is she back for good? My family was being as supportive as they knew how to be, but no one in my immediate family has ever suffered from substance abuse addiction. It's like we were in two different worlds. Here I am clean and drug free still holding on to the mentality of my street life in conjunction with all the things I learned in rehab. They didn't understand me, and I didn't understand them. We mixed about as well as oil and water. I went from being surrounded by people that "get it" to being surrounded by people that did not at all "get it". Some days I didn't even feel like they tried to get it. We definitely had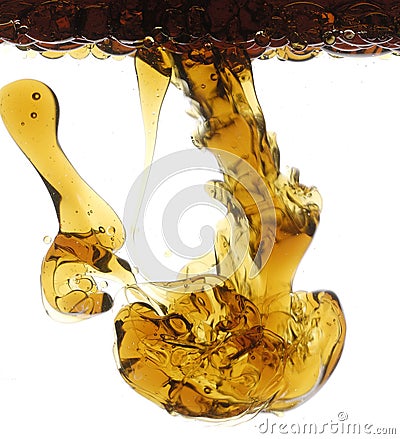 some failure to communicate. After a few arguments and a lot of frustration, I resolved to view my situation as a learning process and try to obtain as many lessons as I could from it. I couldn't change my situation, but I could change my attitude about the situation. I began trying to understand how this transition was equally as hard on them as it was on me.
Most people are at the highest risk of relapsing within the first few months of leaving treatment. The first few weeks are particularly hazardous. The first few weeks after coming back to the real world, I was already battling with how to cope. I was overpowered with everyday life! I felt like an alien that just landed from Mars in my new environment. I was working a full time job, and all of the sudden, I'm Mommy again. In the beginning of my sobriety, I had not quite grasped the concept of total abstinence. I must confess I had every intention of buying a few Xanax and/or pain pills within a few weeks of being released from rehab. I am grateful the only person I contacted gave me a little speech for asking him as well as a guilt trip, though he himself was not sober at the time. Wow! That was a big wake-up call. Another addict called me out! I was dancing with my demons by entertaining the thoughts of "just a few won't hurt". Having a conversation with a former partner in crime was definitely not avoiding my triggers. Sometimes people will slip in the first few weeks after completing treatment. Though it should not be taken lightly, this doesn't mean it will turn into a full-blown relapse. Relapse is a process, not an event. Exam the cause(s) of the slip, and learn from it.
Whether you spent time in a rehab/recovery center, began attending twelve step meetings, or just decided one day to make a positive change in your life, we are often not prepared to face what happens next. We finally feel as if we've been awakened from the nightmare of addiction, and many of us experience the infamous "Pink Cloud" phase after getting sober. The Pink Cloud phase refers to an exceptionally good
feeling that may last for several weeks, even months in early sobriety. The danger of the Pink Cloud phase is that it is often followed by an emotional crash after hitting that first rough patch. I experienced a variety of emotions (and still do) after getting sober. For the first time in years, I felt anger, sadness, and happiness. The first time I felt negative emotion was overwhelming. I had no substance to block it out. My brains was still going through many changes. My emotions were on a rollercoaster, and I wanted to get off. It is important to remember no one can stay up forever. Talk about it. Write about it. We must learn how work through these things using healthy outlets. Sometimes finding these healthy outlets and/or coping skills requires a lot of trial and error. My coping skills got better and easier with practice and eventually became second nature.
Getting sober is about building a new life away from addiction. Let the past go. If the only change you make is giving up drugs or alcohol, it is not going to be enough. My grandmother always said, "If you lay down with dogs, you'll get up with fleas" and as my dad would say, "You either are now or you soon will be what your friends are." When I committed to recovery, I committed to leaving the past behind me. New playground, new playmates.   I had to find some new friends. I left behind the only people I felt like understood me –in the streets as well as in rehab. I was lonely. I was bored. I decided I would rather be bored and lonely than go back to addiction. That's when I began reaching out to others in recovery via social media. Social media platforms, like Twitter, helped encourage me in my recovery.  I got involved in attending twelve step programs, and I became actively involved in my home church. In time, I connected with two wonderful girls from work that accepted me for who I am and strongly encouraged me in my new journey. Be transparent. Those who mind don't matter, and those that matter don't mind. Negativity will destroy relationships and spending time with negative people will suck the life out of you. These people are not healthy assets for recovery. I call them "toxic" people. Learn how to identify and avoid the toxic people in your life. While we cannot always avoid them 100% of the time, we can limit the time we spend with them. New friends and healthy relationships will come in time.
Recovery is a learning experience, so remain teachable. With great sobriety comes great responsibility. Learn to accept help when it's being offered, and try not to take on too many tasks at once. Learn how to say "no". Learn how to enjoy a good book and train yourself to sit still long enough to enjoy a movie. There is no magic solution for making the transition from rehab to home easy and successful. As addicts, we became accustomed to instant gratification. We want an instant fix for everything. To make this transition bearable, remain patient with yourself and everyone around you. Aim for progress, not perfection.
My name is Candace and I'm a recovered addict.