During my addiction there were only two things that I loved and they were the fix I was searching for and myself. I wouldn't tell anyone I loved them and if I did, I didn't know if I meant it or not because I didn't know if I could feel love for myself in that specific way at this point in my life. The type of love I had for myself was a selfish love not an endearing love, it was a self-defeating lifestyle. I would be saying things like, "Damn I love this high" or "I love the way this makes ME feel!" It was that kind of love, not the kind of love you can get married to unless it's an addiction, and it was. This type of trend carried over into my early recovery because I wasn't accustomed to feeling love in a sincere way but more like a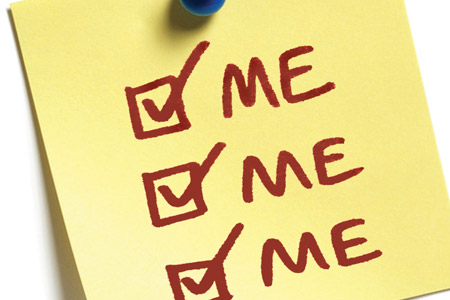 false way; rather I was accustomed to feeling self-loathing behaviors which broke down my psyche each and every time and lead me towards hate not love. The truth is that I had a really hard time saying the words, "I love you," meaning it and receiving it as well. It was something that I wasn't used to. Every time I heard the words "I love you" towards me I didn't believe it and was in disillusionment of how someone could love a piece of "junkie" like me?
My dad was always making the effort to let me know that he loved me no matter the circumstances, or any point in our lives, there was no difference in his love. In fact he told me during the hard times his love for me and our situations grew immensely. My father would tell me, "You're my son, I will always love and support you no matter how many times, I will always be there to pick you up! I love you my baby boy." This feeling of true unconditional love was an irregular feeling to me because I had always been loving a fixation, a codependency, and unnatural terms, and not dishing out any of my own true love to the most important people that did sincerely love me.
I felt resentful and didn't know whom to blame for my addiction and every time I would think of the words "I love you" I would become awkward and get a feeling of shyness in my emotions and actions towards others and myself. I would completely disengage and take any sincerity I had and throw it out the window along with any sense of compassion I was holding turned to grudges… "Why?" I couldn't make sense of the true meaning behind love because when the people who gave me traditional love where there I wasn't willing or able to receive it in a sincere way, I was simply not present mentally and the words love were processed in a different way for me, and created a closed off situation leaving no room for any growth.
In addiction the word love was processed by feeding my reward center with drugs and fixations like sex, gambling, and tedious behaviors of deviance. The word love was the most uncommon feeling to me in the world simply because I thought of love in purely a different way. When I thought of love in my
addiction I always thought of making myself feel bigger, better, and badder than any normal feeling would give me. But, unbeknownst to me true love would be a high that no drug could grant, and that is what ultimately led to me feeling better in my recovery once I realized that I can love myself without drugs and love others without being selfish and resentful.
Now, when I got into early recovery I would hear a lot of love and try to feel it from those closest to me as well but all it turned to was a feeling of disgust and torture, but I didn't know why other than having a fear of the unknown and being even more unknown to that!
I remember when my parents came to visit me in rehab and they said, "We still love you no matter what son," that all I felt like doing was putting my fist through the wall or kicking a door in. "How can you love this!?" I felt like screaming. I was overly sensitive to the word love, even though I knew I had the deepest of emotions for these people who were giving me love unconditionally. I asked "Why?" and they said, "Because you're our son" as they cried, and I misunderstood feeling this was a "just because" moment, but it was not. This was what you call unconditional love!
This feeling of resentment wasn't because they didn't help me or notice my addiction, or not give me enough love in the past, it was quite the opposite for me and many addicts going through this feeling or situation. The feeling of resentment towards the word love was like seeing someone you "hate" and getting the urge to vomit from it, but in this case the only one that I was seeing, the only one that I was hating was myself and this made me sick, sick to hear the words "I love you," because I didn't love me and I thought that this was the most unfair emotion to receive in the world because I felt undeserving. It felt like that person I was disgusted by was holding a mirror in front of my face making me sicker and sicker by living inside my own detrimental emotions, which is a very true scenario and emotion for many addicts to go through. This is apart of the self-realization self, and someone would hold the mirror to me giving me feelings of resentment towards myself. In social sciences we call this the "looking-glass self" which is a term used for what we ourselves think, other people think of us through the societal conception. It is a way of judging our self through what we think society thinks of us, and the best thing I can say to that is that, "What other people think of me is none my business!" as I've lived by this for years and has saved my emotional self many times!


I felt like I was constantly looking in a distorted mirror where all I would see is evil, greed, and selfishness, not love. My face was covered in scars of the past and I wanted to tell anyone who loved me, not to, for their own sake so they didn't have to join my depressive pity party, of which was damn near suicidal tendencies. It was a self defeating purpose that I needed to get out of and the only way I could do this was through believing in myself, to become able to believe in the words and true love of others.

Anytime someone would say the words I love you my common response would be two words, and it wouldn't be I love you too. The two words I would mumble so slightly under my breath would be simply, "Thank you." I felt as if this gave enough justification to the person saying I love you to stop saying it and feel satisfied that the message got through when it truly didn't. I would say thank you just so I wouldn't burden anyone else with "wasting their breath on me," and this is a common feeling in early addiction recovery as we struggle to find the true meaning of love and what it's emotions are supposed to look, feel, and seem like.
Another common word I would say when I was given love would be, "Why?" And this would throw off the person expressing their love, it would confuse them and usually after saying why, they would stop talking or simply say, "Well… because I do! You're my son/daughter/friend/etc."
There was no answer to why as my past experiences still haunted my consciousness and with the word "why" they would disengage from the pessimistic behavior immediately and leave me in more of a mood to sulk in debating whether I felt deserving of love or not. "I love you" is simply the hardest words for me to say, feel, and embrace for myself and others in my early addiction recovery, but the best part of recovery is the journey of self realization through the process of giving back, doing good, and seeing your new actions of positivity take place in a caring, righteous manner while working on finding out who you are and where you feel you belong and are comfortable there. These types of situations are breeding grounds for self confidence, and through the confidence we gain by doing the next right thing, whether it be giving a hug, making coffee for someone, or trying to say "I love you too," (knowing the true meaning or not it doesn't matter… yet) we start to gain back a sense of self worth which leads us to the first step of feeling worth something to ourselves, which is gaining true and meaningful love for yourself, and not to something you are fixated on. Through this process there is realization, and the realization being that next time you hear the words "I love you" from someone who really does love you, you start to believe it because through these positive strides in recovery you are gaining love back to yourself from your own journey and process. Surrounding yourself with people who say the words "I love you" and give emotions and actions that prove true and unconditional love you are able to understand the true societal meaning and affects of "loving" and "being loved."
As the saying in many support system goes, "I will love you until you can love yourself." This is true because as I stated most are struggling with finding their place in early recovery, within their body, emotions, self, and society from a sense of fear from loss and a sense of self-loathing behavior because addicts have gone from loving the feeling of themselves and the fix, to needing to understand the true boundaries of love. The true boundaries in a cultural love and bond are beyond the realm of
conceivability. When we used and abused substances or fixations we were always trying to find an object or objectification to put our love on when trying to fill the void inside our "self." But the essence of true and unconditional love gives a feeling that holds no bounds and is something we cannot touch, are unable to resent, and grow to appreciate through the righteousness in this world. So the saying "We will love you until you can love yourself," goes as far as saying that when you're ready to pick up the pieces, mend your heart into a fashion that you can love yourself, that others will help you, guide you and glue the pieces together until you can figure out what love means to you, because they've been there, too!
Love is subjective and has a different range for everyone on a small scale because each person interacts with different scenarios and persons on a day to day. But, the essence of what love really is on a wholesome scale is universal where we can all believe in this faith we call love. So I will say it again, "Until you can love yourself we will love you, and when you do love yourself, loving others will because universal to your emotions, spirituality, and being on this earth." Love is what binds us and we lose that in addictions as the adhesive from us to this world comes undone from a false sense of hig
hs and lows. But, through the faith we are granted in our support system love is possible to regain first for ourselves and then towards other people, places, things, objects, and even untouchable emotions/sensations.

So I will say it, just because you can't feel the love, it is there, and I love each and every one of you until you can love yourselves. I love you until you realize that love has always been there, and I love you from the beginning of it all until the end and into the future of it all. I love you so you are able to learn to love again. And I love those who love you too because you will begin to love them again too just by believing in loving yourself.
I love you all so very, very much! <3