I begin a long treacherous path as I arrive to the Detroit airport ready to board my 747 Double Decker Boeng going 8000 miles around the world. That is half way around the world. It won't be easy finding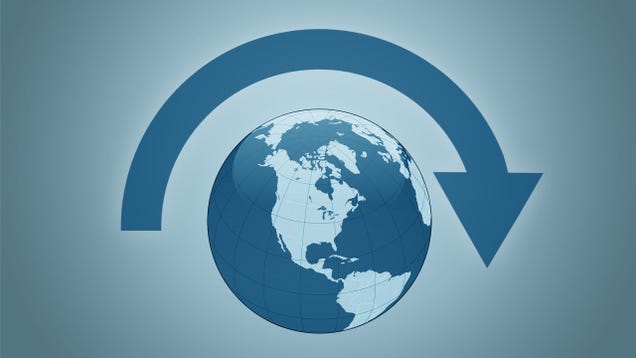 something I've searched for so long for this missing cause, and nothing made me feel whole. So I went to the other side of Earth and back to find a home for my heart. I found a clean and healthy place I call home, this is my serenity story:

This is the first time I've traveled away from my "safe place" since I've gotten clean four or so years ago. I was going to meet "her" and it wouldn't be an easy road. The rubber burns on the ground from the runway up into my spine and I cringe looking over as I have brought my father along for guidance and loving support. I find a brightness and happiness through the window shining to his face as he sneezes, "Achoo!" He always sneezes at sunlight maybe I should write an article about that science! But…
My mind was running, and I was waiting to gain a peace of mind as I was now climbing at a nearing 500+ miles an hour into the air. I was clenching my drenched palms together as I try to put headphones on just to deafen the sound of the engines I was sitting next to roar! I was in a metal object and just over being mentally delusional from post addiction mental illnesses. It was a tricky road but I managed to have support guide me through the process… the first time.
I go up, up, up and the plane gains altitude as I'm metaphorically high and on my way to find something I didn't know was possible. I was risking it all, whether I flight or fight… well both… I was doing whatever it took to get myself back to the right spot in life! I could do it and I am clean!

The fire was burning in me and I trusted my passion, going hard with the planes shadow upon the ground and hope calling out: "Serenity here I come!"  It was a dying urge to go meet love and find a route to guide me to freedom in my mind and my outside reality.  My perception wouldn't only change after finding my serenity, I am a completely new man every day because it grows with a passion and stream of fire! So I continue the trip and the three plane trip to a whole new region of this world, I gather my things and move on.
I manage the 24 hour trip and two plane transfers, although I'm in a near comatose state of mind and my body feels numb from the lack of movement and hydration on the plane ride. It's amazing how tiring it is to sit there still for darn near 24 straight hours… only break time for layovers and seat belt signs off! This is kind of how my early recovery felt. It's almost symbolic, but I'm here and I'm fighting strong and speaking out now as I will forever! I've turned 180 degrees around the world and this is what I've waited for. Four years of work and I'm here. "Serenity here I come."
I get off of the last transfer flight coming in from Tokyo and I'm now halfway around the World. I'm 8000 miles between me and my state of normal and the only thing to do was try. The world around was different, it was an "in the moment" scenario, but now I know it best, as she runs up into my arms, I feel home. "HONEY!" She screams as my ears resinate with an hora of purples and reds; I could feel the colors of her love. She was worth the wait, she will always be a place to call home with my heart, "Serenity here I come."
I call her my sweet serenity (in mind), but she does have a name and she is a real character in my life, while metaphorically speaking she represents a part of my recovery and everlasting life. I pray for us both.
I remember when I was selfish, and I remember when I had nothing, but she understands because she was there with me, in my shoes, and humble as a princess could be. She was sweet, kind, innocent but pushed into a hard life. I drove myself to harshness, but either way he understand each others "hard-headed" times. We are wholesome, we are clean together, we are serene.
I love her, my sweet serenity, for making me a better man each and every day. It's something that I can't put a value on but only say thank you to having faith and loving me like you do. She answers, "Stay clean and do the right thing!" Maybe noting where I get my memorable saying in all my articles from! "Serenity here I come."
I could see Jupiter from the emerging sky as the lights were null and the moonlight opened. "I just found it," I tell myself. She was there beside me and our eyes meet gently between flickering lightning bugs and the sounds of eerie crickets. I could relive this feeling over and over as I take a calm breath back and ease into my sober and sweetening silence. I love my serenity.
I tell myself as looking with a falling star from the sky, "Make a wish," then I lean over and say, "Make a wish honey." The pure romance my recovery has granted makes my heart feel whole not through addictions but pure love and a serene happy home for my heart.
I could smell the sweetness of lavender and lilac in the garden next to us where we lay. I can't tell if this is real or not but this feeling could last forever and beyond. I was sitting next to her as I surrender to my
serenity, I am guided to a golden path where the moon lights up with our love and laughter. Oh it was a night to never forget, and yet I still haven't. I will feel this serenity again as it feels it never leaves. But there are moments, oh moments, that just leave you utterly breathless and in a cationic speechless mode, with nothing but a huge smile on your face. You're not high, you are clean, you are serene, and so am I!
I have a devotion to my cause, my feeling of hoping and healing, recovering with myself and with you and her. My serenity was granted as a truth/promise to staying clean and sober, but it was also granted through years of hard work. The dedication to anti-deviation has lead me to a path I can call my own, I call it home, I call it clean and with hope!
I wrap on hand to hers and we talk about the future, how it will be, will we be living cleanly? She agrees with all of the passion in her heart, "Just stay clean and with me, and we will be clean and serene! I love you!"  I find my hand to her left and ask her if there were any other place she'd rather be. She said never she only wanted me. I felt the finger we all want to know about, so I gave her a ring and and living clean still!
This is just the first step, this is a true engagement to my serenity. The parts that we need to work on will come with time together and marriage, while staying true to me, you, and her by living clean and sober.
I stay true to her, and to my drug free, sober life! I don't just have serenity but I have a better life because of the serenity I keep on gaining through my recovery! I am living proof that not only recovery happens, but so does finding your sweet serenity!
I love you all and so does she! You will find your sweet serenity in the most unlikely spot, but when you do embrace the moment and let it grow, blossom, and cherish it. Wishing you all warm wishes towards a healthy recovery, my heart is with you all.