What if human beings, who were addicted, weren't reliant on genetic factors to account for their addiction? In social psychology there is a big fascination towards humans and bonding. Types of bonding include bonding with the environment and culture around you. This includes the people, places, and things for satisfaction. What if a human being such as you or I have been beaten down by our environment or surroundings to where we have no healthy cultural adaptation? This could leave a breeding ground for bonding to something else, I.e. drugs. This can cause illicit addictions to substance dependency and codependent behaviors to not so culturally accepted things. That is if culture is unaccepting of the people themselves.


Say that you were brought up in a healthy household and given all the love you need as a child from your family and the bonding there is great. Most would argue that you wouldn't become addicted. But, coming from personal experience this is not all true. There are other factors that come up and they are surrounding us by the cage we live in known as society.
If the society we live in doesn't have a healthy outlet in our early years of development and there are negative influences then there is a bigger propensity to bonding towards things like drugs and substances to make one feel good or better than they currently do. This goes to prove that everything we thought we knew scientifically about drugs so far is wrong [for this philosophy].
Things in life, like bullying or being unable to connect with our society, can create a sense of detachment from the outside extremities that are supposed to make someone feel normal or adequate in their "cage." Say if you have an anti-social behavior, such a thing isn't caused by an innate personal character defect, but is strung into our lives through things like social bonds, ties, and roots. The very living environment or even television we watch has an effect on this. It's safe to say the things around us do in fact mold our decisions. This is not propaganda; it is cultural and social science. If we grow up in an environment that belittles attitudes and desires we feel are what we want in a healthy manner, then there is a propensity to become anti-social. This leaves us to bond and tie ourselves to other things, i.e. drugs.
Now take for example someone who is bullied in school. They are forced out and castrated by society in the most evil of ways possible. Most of these loners and outsiders we have found, like drug addicts or persons involved in outsider activity, were forced into seclusion in our society by societal constraints. They lacked something, and no it wasn't the music they were listening to. They lack proper social ties to things like parenting, friendship, teacher interaction, healthy habits, proper hobbies and the list goes on. This gives us reason to believe that a certain society or culture, or even environment one surrounds themselves in could be a culprit to breeding addictions when there are no more healthy ties for someone to grasp onto.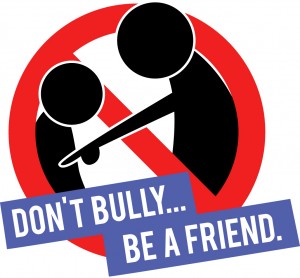 You will bond and connect with someone because that is our nature as human beings. Take for instance going to a movie with friends, this is a social bond that you've created in a positive nature. Now for instance there are people who are in some way shape or form not able to form these types of bonds. In Howard S. Becker's acclaimed book "Outsider" he in fact coined these type of persons an 'outsider.' Bonds are what hold not only society together but the people in them. If people have no other "healthy addiction" to grasp onto in life there are supplements for that in the most negative of ways. Leaving room for unhealthy bonds and ties in our lives, leaves room for accessibility to drugs and other illicit or deviant acts.
It's safe to say that getting involved in something healthy like an after school program or even pre-school early on can and will create positive social bonds while we are still young and developing. Getting used to these types of activities at a developmental age give way to a good progression of positive cultural influences breaking the bondage of this cage known as society. These types of small changes in our social behavior can lead to decreasing ones propensity to addictions and other deviant sub-cultures in lifestyle. As we get older we look for a positive place to put our head whether it be work or going out to dinner with some friends on a regular basis. These simple things that are known as positive reinforcement are something that can subtly ease the pain of being castrated by society, if you have an option to do these things. If you have no other option on where to turn, well, in fact most turn to drugs and other deviance.
With healthy people and healthy things in our life it leaves you way to stay in your life and not try to get out of it. If we have people we love and things we love to do in our lives this leaves room for us to want to be present in our life. Through healthy and positive reinforcement granted to us on a daily basis we want to be present and available to remember the things of our day. With this there is still a chance to escape, but we simple do not want to take it. We live healthier, we choose not to choose drugs and alcohol, and this in fact may be a turning point for social sciences to wonder, "How can healthy bonding create less and less addiction?"
Some people are given no other option when the level of misery in their life becomes too much. Some people have no other place to turn. Some people who are given nothing to bond to in life find the one thing that makes them feel that level of goodness or achievement a friendship or loving, caring relationship would. So, be careful of who you don't include in activities you do, because you never know who might need to get outside themselves and join something bigger than them. This is a factor to consider why people choose drugs when in reasons of desperation or have no other place to turn. What if everyone was brought up happy would there be no addiction? One can be left to wonder, but not everyone has a happy lifestyle. So, unfortunately there might always be room left in the world for addiction as long as there is a significant level of unhappiness.
So, with all this being said I urge you to go out and find what makes you feel happy. I urge you to create positive bonds to a person(s), place(s), or something(s). These bonds may save you from addiction, a
ctive addiction, or in your recovery. So, get out there find something positive you can hold onto no matter what it is, and remember the positive always outweighs the bad. And if you see something isolating themselves make them get up, get out, and do something positive! This could very well safe the person sitting next to you from getting addicted to drugs or something harmful! Be kind be gentle. It matters.