Dear Momma,

I know that I may not have given you the life you wanted, from the son you wanted, either. Heck, there were a lot of hard times, and I know that this may be one of the first Mother's Day that I'm fully healthy for, too. But I don't want to blow this day out of proportion because it's another trademark Hallmark holiday. That would be pitiful.
Why? Because we've been through way too much to settle for anything less than it being Mother's Day, every single day, just for you. You made that time and effort to bring me back to life six-and-a-half years ago, and damned if I don't make every day you're in my life a blessing… because I almost lost you!
So, if I haven't started off by saying it, "Happy Mother's Day!" But you deserve better than that mom.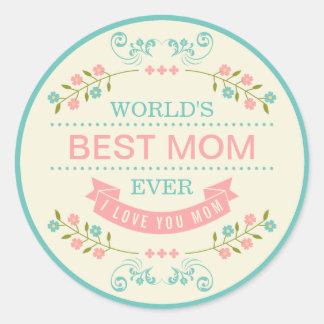 Momma, we've been through a lot, haven't we? I remember the night I told you that I relapsed like it was yesterday. You crumbled to the floor like you'd been hit by a sledge hammer. I'm sorry I brought that pity down on you. Or even wiping blood from my ceiling the first time you found out two years before that. I guess you loved me that much though. And if not for your tough love the last time it happened I know that I'd be dead today.
You know that life didn't get easy right into my recovery too. I'm really sorry that I had to spend most of my new Christmas's and other holidays in the hospital. But I just wasn't well. And hey! I know that you saw that. But I'm glad that we've gotten to a great point today, where I can be healthy enough for you to count on me. It wasn't without your help though… 
Like the time, I locked myself up in the mental hospital. Those visits by you, I don't know, just "changed" me. I remember the truest moment of clarity was crying into your chest. I knew that I wasn't supposed to be in that hospital, but I was destined to be in your arms for one of the turning points in my mental illness. Just like you'd guide me through every single panic episode I'd ever have…
I'd say these are episodes because we both know that they didn't last only a few seconds or minutes. Don't you remember that I'd think I was dying? You were the one who gave me a sign of relief by rationalizing with me while I was completely irrational. Or, if it truly was something serious, I think we are BOTH pros at the emergency room and all its semantics. I can never forget laying my head on your shoulder while the doctor reads me another diagnosis, trying to label me, stigmatize me, and throw pills at me. I just couldn't bear to say it either. But, you were strong enough for the both of us…. "Sir. He's an addict. We can't have that!"
So, thank you for saving my sobriety and clean life, in a recovery that I had no idea what I was doing. There were moments that I was on my knees begging God for mercy but since you've shown me a way to a better life I know that Grandma Alice would be proud that you took over her role of the household Mother Theresa. And we all will love you and your memory for it, forever. Especially my gorgeous new wife…
I know that my wife and I wouldn't be where we are without you in our lives. You and dad give us so, so much to look forward to! And that's the reason that I hate Mother's Day and Father's Day, most of all. I don't need a day to celebrate all the great things that you've done for me, and stay educated enough of living life to show me how to live a great one too. Your grand-puppy and grand-kitten would be proud of you my sweet momma. Heck, my wife loves you to death too…
Did you know that she told me the other night before bed, "I love when your mom comments on my photos! It just makes me feel so much joy and love, because I know we both love each other so much!"
And if there was anything that would've been hard to get used to it would've been a foreign long distance relationship. But, they say that you'll marry your soul mate who will be just like your momma. And God forbid, mom, she's just like you too mom. With that kindness, you don't have to ask for. I mean come on… Remember the first time we had problems—like most early couples do—when we first met because of the cultural and long distance things? I remember just shutting myself down and not knowing what to do. And usually you'd tell me to forget about that girl, you deserve the best. But, not this time… you knew that she was the best thing for me! I grant you with the reason I married my wife because you were the one that said you "saw something in her." And when I told my wife why I forgave the situation it was as simple as, "Because my mom said too!" That's why I know that you'd never do me wrong mom… I love you!
So, we may have been through a lot with my addiction, like the time you took me to my very first open meeting, and then approved why I stopped going to start Substance For You years later. Or that we've been through a lot in my recovery like pursuing my dreams to help people with this blog, or help me put together a wedding I had no idea on what I was doing. It didn't and doesn't matter… I know that each and every day that you're in my life deserves to be celebrated. 
So, here's to a past that we've been able to build on, a present that we love and adore each other's lives, and a future that I can't see without you in it loving your grandchildren and being the best person to those you love, that I know of.
This isn't a happy Mother's Day… This is a, "I'm happy that you're my mother!" So don't you ever, ever forget it!
I'M HAPPY THAT YOU'RE MY MOTHER!
I LOVE YOU MOMMA!

-Your Son in Recovery

Brian


Ps. I'll always be that little baby boy at 6 pounds 8 ounces, you held in your arms. I just wish one day I'll return the favor and be there when you need me, too. Amen.