Mistakes are easy to come by but they are what make us human; more than a life of perfection would. I can remember times I've had my whole family crying because of a mistake I've made, and maybe some of you are in that situation now. But, without mistakes we'd have no judgement on our senses. We'd have no morality towards the right and the wrong. We would simply be obedient to a life of failure with no room to improve. Without mistakes, we would have no starting point for a better life. We would not know what this "better" is. We would just be... 
These mistakes are something we don't have to live by once we make them, but they should be a marker for correction. Correction will come when you can truly acknowledge that you've made the mistake in the first place. Knowing that you've done something that is less than acceptable to your own set of guidelines, or in fact, someone you love is the first step. You must embrace it, accept it, and make it your own or else the world will ridicule you for it for as long as you let them. And trust me, I let many people hold things above my head for a very long time until I was drowning in a sea of regrets. Tip number two would be to not let an error be something that you regret. Let it be something that shapes you into better, bigger, stronger, and more defined when you work towards that greatness after picking yourself up from any given mistake.
The biggest mistake I have today is that I didn't realize this sooner, because the more you live in a world of resentment, then the more they will pile on top of you, until finally… you're buried with nowhere to go. You don't want to be left choking by a mistake but rather have a sense of what to say, do, or act that will build from that lesson, because that's all it is. A mistake is a lesson that we must learn—yes, must—in life in order to succeed. I've succumbed to so many mistakes in life that I was that person living in resentment, but all it did was bind me into relapse after relapse until finally I started making my pain my power. The best thing you can do for yourself is to turn any sort of pain you have into a badge of honor, not stigmatize it.
"I started making my pain my power."
So when something goes wrong in your life don't look immediately for a blame game to play. Instead own what mistakes you have because eventually those mistakes will compile into a great amount of success when learning the lesson known as life enough. It's said that Thomas Edison failed and made millions of mistakes, but is known as the greatest mind of the past few hundred years; besides Einstein (but he made mistakes too). This probably isn't news to you, but will be news to you is the next time someone asks you, "What's wrong," you don't have to reply with "nothing" anymore. I've said it once and I'll say it again. You don't have to let the mistakes you accrue in a day, week, or lifetime define you, but instead let that pain mold a better you. So whenever someone asks if something is wrong, open up a little bit, and share your life experience because I'm betting they needed to hear it too. It's all a part of this World's recovery as every living being is recovering from something. It doesn't have to be drugs!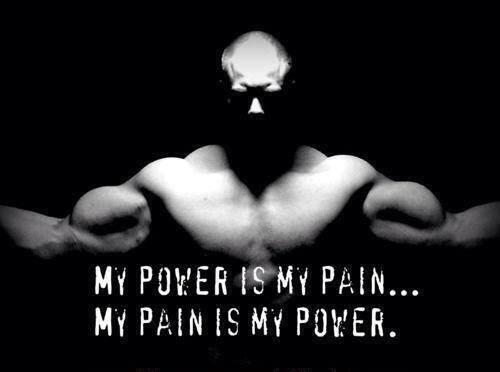 It may be hell for a while, but eventually you'll have developed a support system that will guide you from making mistakes into making powerful decisions… heck that's exactly what happened to me! Because when you learn to open up about the truth inside your life, others will begin to follow that. Why? Because that is true power. It's not covering up a mistake with codependency, sorrow, or even drugs. 
The true power lies within the integrity you hold with making a mistake and being honest about its consequences, because once you do that, there's only one place to go. That place is upwards, where everyone is succeeding and holding hands in a loving light full of no regret. That place is somewhere regrets don't exist, but instead we learn from each other and embrace our faults as something that makes us stronger. 
So my last piece of advice is to get out and live life fearlessly within a good intention of heart, knowing that good will come and bad will come, but if you start off knowing that positive will always follow you if you intend for it to, then you're already setting yourself up for success. And the world needs more of that, more people like you, because I know—and so do many others—that you're worth it. You are. You are worth it!